Nah, nah!
First name or nickname:
Anurag or Luv if the former is too difficult to remember - Luv is pronounced the same as "love," but has a different meaning.
Age:
17
Orientation:
Gay
How did you find the site, and why did you sign up?:
Found through Google, joined because my life is a total trainwreck and I could really use some friends? Honestly, I'd be happy to make even the most basic acquaintance if it would help me escape the cruel thing that is the real world.
Where do you live?:
India
Occupation/Studies:
I'm in my senior high school year at the moment.
Life goals:
To pursue a career in software . . . kind of.
In your free time you like to...:
In my leisure time, I like to watch movies and TV shows, write, code, make graphics, and fall down innumerable rabbit holes on YouTube and on the Internet. Pretty much the basic stuff, you know.
What are your talents?:
Does "being a complete failure at everything" count as a talent?
An interesting fact about you:
I loathe emoticons/emojis, though exclusively when I'm the one using them for some reason. If I have to use them just to be cool and "fit in," it bugs my consciousness till the end of time. The only exception is the heart emoticon; I happen to use that a lot, so bear with me.
Your personal hero is...:
My mother.
Your celebrity crush is...:
Gosh, I have so many I can't even keep track? I'm really drooling for Noah Centineo at the moment.
Your favourite movies are...:
I'm hella indecisive and don't really do favourites . . . but the Harry Potter movies are life.
Favourite TV shows/books/songs right now?:
I'm really digging Riverdale right now.
What is your political philosophy or beliefs?:
Realistically, I couldn't possibly hate politics more.
Are you a follower of any religion?:
If humanity counts as one then yes.
What animal best represents you?:
Snakes . . . I'm a Slytherpuff for life.
Best thing about you?:
I'm the epitome of a socially inept person. Seriously, I'm so good at being socially inept that I wanna cry.
Worst thing about you?:
Pretty low self-esteem, I guess?
Tell us about your last 24 hours:
It's holiday season here, so goofing around the house is pretty much what comprised the last 24 hours, basically.
That's it for the moment, I guess . . . really looking forward to getting to know you all, and hopefully make some friends! Put me out of my misery, guys <3
HighHopes

New Member
First name: Anurag
Posts: 1

Joined: 6th November, 2018, 12:39 am
Location: India



Activity level

Based on posting activity in the past two weeks. Tier IV and above grant custom name colours in Discord.

: Tier I
Progress to next tier:

---
Hey Anurag, welcome to GTF! I hope you'll make some friends here



Robert 96

Member
Posts: 148
Likes received: 2
Joined: 3rd June, 2015, 6:52 pm
Country:



Activity level

Based on posting activity in the past two weeks. Tier IV and above grant custom name colours in Discord.

: Tier I
Progress to next tier:

---
Welcome
Green Horizons

New Member
First name: Jeremy
Posts: 23
Likes received: 2
Joined: 1st November, 2018, 8:23 am
Location: England



Activity level

Based on posting activity in the past two weeks. Tier IV and above grant custom name colours in Discord.

: Tier I
Progress to next tier:

---
Hey! Welcome here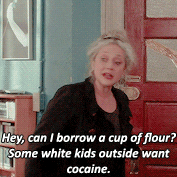 ItsMeJack

Member
Posts: 314
Likes received: 36
Joined: 25th September, 2017, 12:08 pm
Location: Right behind you
Country:



Activity level

Based on posting activity in the past two weeks. Tier IV and above grant custom name colours in Discord.

: Tier I
Progress to next tier:

---
---
Recently active
Users browsing this forum:
CommonCrawl [Bot]
and 16 guests