Hi
First name or nickname: Grady
Age: 17
Orientation: Bi curious but I'm pretty sure I'm bi
How did you find the site, and why did you sign up?: i want to find friends
Where do you live?: United States of America, Minnesota
Occupation/Studies: School
Life goals: Being successful
In your free time you like to...: Working out
What are your talents?: Athletics and I'm told humor
An interesting fact about you: I'm a virgin
Your personal hero is...: Myself
Your celebrity crush is...: Myself
Your favourite movies are...: Shawshank Redemption
Favorite TV shows/books/songs right now?: Books are for nerds. But anything sports on tv and I'll watch as long as it's not soccer.
What is your political philosophy or beliefs?: Republican
Are you a follower of any religion?: Yes
Drinking, drugs or sobriety?: Sober for life
What animal best represents you?: Dog
Best thing about you?: Nothing
Worst thing about you?: I'm shy
Tell us about your last 24 hours: school and worked out
A picture of you: I'll show one when I'm more comfortable
Garden

New Member
First name: Grady
Posts: 1

Joined: 6th November, 2018, 1:21 am
Country:



Activity level

Based on posting activity in the past two weeks. Tier IV and above grant custom name colours in Discord.

: Tier I
Progress to next tier:

---
welcome to the forum
Criminaly insane.



swedeam

Member
First name: eli
Posts: 186
Likes received: 12
Joined: 27th January, 2018, 2:08 pm
Location: bracknell
Country:



Activity level

Based on posting activity in the past two weeks. Tier IV and above grant custom name colours in Discord.

: Tier I
Progress to next tier:

---
---
Welcome
Green Horizons

New Member
First name: Jeremy
Posts: 23
Likes received: 2
Joined: 1st November, 2018, 8:23 am
Location: England



Activity level

Based on posting activity in the past two weeks. Tier IV and above grant custom name colours in Discord.

: Tier I
Progress to next tier:

---
Welcome!! Hope you will have a nice time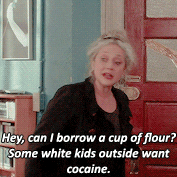 ItsMeJack

Member
Posts: 314
Likes received: 36
Joined: 25th September, 2017, 12:08 pm
Location: Right behind you
Country:



Activity level

Based on posting activity in the past two weeks. Tier IV and above grant custom name colours in Discord.

: Tier I
Progress to next tier:

---
---
Recently active
Users browsing this forum:
CommonCrawl [Bot]
and 16 guests