Introducing me
Hi, My name is Aphrodite Waters, im 15 and Bi. i love music, acting, writing an just generally being creative. i have only come out as bi to my best friend, and no one else really knows, well i guess you guys know now too. I used to feel so alone and disgusting, because my great grandma is very homophobic, and i have always been told by my parents that its OK to be apart of the LGBTIQ community, for other people, its just wasn't OK for me, so im kinda scared to come out as openly Bi.
Aphrodite waters

New Member
First name: Ebony-April
Posts: 1

Joined: 4th November, 2018, 9:35 pm



Activity level

Based on posting activity in the past two weeks. Tier IV and above grant custom name colours in Discord.

: Tier I
Progress to next tier:

---
Hi! Welcome to the forum!
Hope you will have a nice time here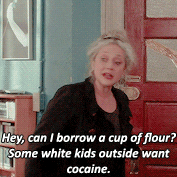 ItsMeJack

Member
Posts: 314
Likes received: 36
Joined: 25th September, 2017, 12:08 pm
Location: Right behind you
Country:



Activity level

Based on posting activity in the past two weeks. Tier IV and above grant custom name colours in Discord.

: Tier I
Progress to next tier:

---
Hey Aphrodite, welcome



Robert 96

Member
Posts: 148
Likes received: 2
Joined: 3rd June, 2015, 6:52 pm
Country:



Activity level

Based on posting activity in the past two weeks. Tier IV and above grant custom name colours in Discord.

: Tier I
Progress to next tier:

---
Welcome
Green Horizons

New Member
First name: Jeremy
Posts: 23
Likes received: 2
Joined: 1st November, 2018, 8:23 am
Location: England



Activity level

Based on posting activity in the past two weeks. Tier IV and above grant custom name colours in Discord.

: Tier I
Progress to next tier:

---
---
Recently active
Users browsing this forum:
CommonCrawl [Bot]
and 16 guests