Hello, to eveybody!
I am Bartels, new one for this site. I am working as a writer.
Bartels

New Member
First name: Hess
Posts: 2

Joined: 5th January, 2018, 2:30 am
Country:
---
Welcome to the forum



Dolly

hotty & country singer
Posts: 3591
Likes received: 801
Joined: 19th July, 2015, 11:50 pm
Location: Tennesee
Country:
---
wassup
All i need, is the love you breathe
put your lips on me,
and i can live underwater ~Mika



Gavin

Kevin but shittier
First name: Gavin
Posts: 811
Likes received: 139
Joined: 10th May, 2017, 2:00 am
Location: a old funhouse, full of evil clowns
Country:
---
Hello! Welcome to GTF, try filling this out so we can get to know you even better!
First name or nickname:
Age:
Orientation:
Are you active on our Discord Server? If so, what is your username:
How did you find the site, and why did you sign up?:
Where do you live?:
Occupation/Studies:
Life goals:
In your free time you like to:
What are your talents?:
An interesting fact about you:
Your personal hero is...:
Your celebrity crush is...:
Your favourite movies are...:
Favourite TV shows/books/songs right now?:
What is your political philosophy or beliefs?:
Are you a follower of any religion?
Drinking, drugs or sobriety?:
What animal best represents you?:
Best thing about you?
Worst thing about you?
Tell us about your last 24 hours:
A picture of you: (only if you feel comfortable, many users have never posted a picture, it certainly isn't expected!; but if so, use our image uploader if you like and paste the BBCode URL you're given:



Flazéda
Posts: 1232
Likes received: 312
Joined: 3rd August, 2017, 8:55 am
---
Welcome to the server Bartels! Glad to have you here!



CRUSTY SEA MILF

Egregious Infundibular
First name: Brennan/wolbre4
Posts: 1439
Likes received: 353
Joined: 1st November, 2017, 7:04 pm
Location: Probably Kevin's DMs / Minnesota
Country:
---
Hi, welcome!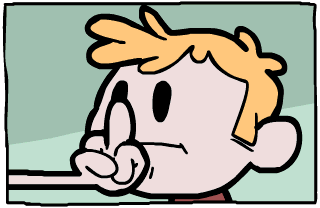 ItsMeJack

Member
Posts: 229
Likes received: 26
Joined: 25th September, 2017, 12:08 pm
Location: Right behind you
---
Hey there Bartels! Welcome to GTF~ It's great to have you here
Something or rather was here a minute ago... Let me see if I can find it.
Amordeyn

New Member
First name: Avery-Asher
Posts: 28

Joined: 25th April, 2016, 7:56 am
Location: Australia
Country:
---
Bartels, Welcome ^^



Luke

Consciousness. How unfortunate for you.
Posts: 146
Likes received: 15
Joined: 14th August, 2016, 3:36 pm
Location: In Hell
---
Welcome
ireland

Member
First name: Connor
Posts: 142
Likes received: 26
Joined: 1st April, 2016, 2:06 pm
Country:
---
---
Recently active
Users browsing this forum: ItsMeJack, little__pain,
Majestic-12 [Bot]
and 52 guests