Hi hi hi!!!!
Hi guys! I'm Défi and I found this website and thought hey why not, more gay people and more friends
First name or nickname: Défi, but people call me Dee cuz it means Defiant
Age: 19
Orientation: I'm Nonbinary (they/them plz) so like idk my sexuality in relation to gender but i am mostly attracted to male-presenting people!
Are you active on our Discord Server? If so, what is your username: wait whats Discord
How did you find the site, and why did you sign up?: I literally searched up gay and forum because im bored supposed to be studying!
Where do you live?: I live in Vancouver, BC, Canada
Occupation/Studies: I work at Lush part time and study Cognitive Architecture at UBC !!!
Life goals: Pediatric surgery, something ive always wanted to do
In your free time you like to: ooooh okay im a huge huge gamer, i also read and binge netflix
What are your talents?: Im double jointed, can walk on my hands and can get really attached to anyone in .5 seconds
))
An interesting fact about you: I was born in Canada with Iranian descent, grew up in Switzerland then moved back! its a pot pourri of culture
Your personal hero is...: proooobably my mom? Cheesy i know but her immigrant ass gave up everything to move her with me and she studied while taking care of me and my brother, then worked while taking care of us and is now a beautiful role model who i aspire to show that i learnt from her mistakes and her life isnt in vain.
Your celebrity crush is...: oh god Halsey and everyone in Grey's Anatomy
Your favourite movies are...: Black Swan, Stoker, general psych movies!
Favourite TV shows/books/songs right now?: I love Heroes and Greys Anatomy, big Harry Potter fan and for music i love anything tbh but really into Lorde, Halsey, Paramore, PVRIS
What is your political philosophy or beliefs?: oh i dont even know like i have my own morals n stuff but also dont be an asshole like outside of politics and philosophy theres rarely a good reason to be an ass to even a stranger
Are you a follower of any religion? noooooope
Drinking, drugs or sobriety?: oh boy this is like my Oversharing Moment(tm) but I used to cope with school thru alcohol n shit but now its mostly just social things because im a boss ass bitch and definitely not mentally ill B)
What animal best represents you?: wolves wolves wOLVES
Best thing about you? oh gosh my ability to overshare
Worst thing about you? OH GOSH MY ABILITY TO OVERSHARE
Tell us about your last 24 hours: I studied until 2am for my Bio final, couldnt sleep and had my final at 8am which i just finished and now im still awake somehow and not dead
Thank u all for listening to my word vomit! Im a very open person so dont be scared i can control my emotions
definitelynotdefi

New Member
First name: Défi
Posts: 1

Joined: 5th December, 2017, 1:52 pm
Country:
---
Welcome to GTF, Dee! You should really join our GTF server on Discord, it's the way we mainly stay in touch with other members. You should click the link and create an account so we can get to know you even better, you look like an awesome person! (
https://discord.gg/NHKDJVa
)
Also, what kind of games do you play? What's your top 3 of TV shows?
I hope you'll enjoy the forum!



Cucumber Fanatic
First name: Sokol
Posts: 873
Likes received: 221
Joined: 3rd August, 2017, 8:55 am
Country:

Team: The Wild West

2 points have been awarded for this post.
---
Nice to meet you Dee! You seem like a cool dude with a bubbly and exuberant personality similar to mine! Discord is our primary means of communication via text and voice aside from the forum itself. It is available as both a free app or as a website within your browser! There's always a group of people online and a sizeable assortment of us North Americans - From California to New York, and Mexico to Canada, we've got a lil bit of everything! You are always more than welcome to hop in sometime and get acquainted!
TWW Team Points Leaderboard and Spreadsheet
https://docs.google.com/spreadsheets/d/1NKChFQ6zI9XqlFse9Z0g4AKDtlhUrCYVA29VVk2nvFs/edit?usp=sharing



wolbre04

Not the Serial Killer
First name: Brennan
Posts: 871
Likes received: 211
Joined: 1st November, 2017, 7:04 pm
Location: Probably Kevin's DMs
Country:

Team: The Wild West

2 points have been awarded for this post.
---
We all wish you a warm welcome to the forum!
Feel free to message me if you have any questions or need help. Enjoy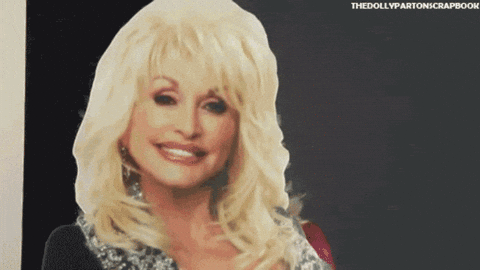 Dolly

hotty & country singer
Posts: 3456
Likes received: 740
Joined: 19th July, 2015, 11:50 pm
Location: Tennesee
Country:

Team: The Wild West

2 points have been awarded for this post.
---
Welcome Defi, cool to see another fellow Canuck in here!
The only two time official winner of GTF's Powertop award



Deither

Knope's Ben Wyatt
Posts: 204
Likes received: 32
Joined: 11th June, 2016, 1:37 pm

Team: The Far East

2 points have been awarded for this post.
---
Welcome to the forum.



BucketTech

The Nun
First name: Tyler
Posts: 375
Likes received: 38
Joined: 21st August, 2016, 7:35 pm
Country:

Team: The Far East

2 points have been awarded for this post.
---
---
Recently active
Users browsing this forum:
Ahrefs [Bot]
, BRBN, Rungrochs,
Trendiction [Bot]
,
Yandex [Bot]
and 69 guests