Hey Everyone
First name or nickname: Johnett
Age: 16
Orientation: Pansexual/Lesbian Questioning
How did you find the site, and why did you sign up?: I was just scrolling through trying to find like-minded communities and I happened to stumble on this one and I thought I would give it a try
Where do you live?: Edmonton AB
Occupation/Studies: High school and more high school sadly
Life goals: To have pets, and possibly an animal shelter of some sort. Also for kids and just a stable and happy life really
In your free time you like to: Mostly play games, watch animes,
try
to learn new languages, reading, writing, playing instruments, or just chatting with friends
What are your talents?: I don't really think I'm that talented honestly but I guess I can kinda sing and dance. Umm I'm a fairly good writer and I can play a bunch of instruments if that counts
An interesting fact about you: I once had a pet monkey
Your celebrity crush is...: Kylie Jenner
Your favourite movies are...: Anything Lion King
What is your political philosophy or beliefs?: I'm basically a liberal for the most part
Are you a follower of any religion?: I'm agnostic
What animal best represents you?: A rat, deer, and ram
Best thing about you?: I'm knowledgeable
Worst thing about you?: I can be hardheaded at times or antisocial
Last edited by melaningoddess on 24th June, 2017, 2:28 am, edited 1 time in total.



melaningoddess

New Member
First name: Johnett
Posts: 1

Joined: 24th June, 2017, 1:53 am
Location: Edmonton AB
Country:
---
Hey there, Johnett! What languages are you trying to learn? I'm trying Spanish, but I'm not getting too far. I think you were already in the chat earlier, but be sure to check it out when it's more active to meet more of us. I am established and respected, so if you ever need any assistance, I'd be glad to help. I hope you like it here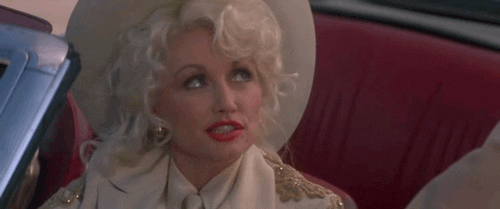 Dolly

hotty & country singer
Posts: 3300
Likes received: 664
Joined: 19th July, 2015, 11:50 pm
Location: Tennesee
Country:

Team: The Wild West
---
Pet monkey? Damn, jealousy through the roof right now.
I finally found something to put here!
Finch

the mom friend
First name: Joseph
Posts: 2103
Likes received: 59
Joined: 29th September, 2014, 1:09 am
Location: Australia
Country:
---
Welcome to the forum Johnett! I'm sure you'll love it here xD
Twink enthusiast



Unseasoned Chicken

Is shaking
First name: Ethan
Posts: 3994
Likes received: 650
Joined: 4th November, 2015, 3:49 am
Location: Brisbane, Australia
Country:
---
Ohh welcome Johnett! You seem really interesting so I hope you'll stick around



Moderator Emeriti
First name: Des
Posts: 10305
Likes received: 308
Joined: 16th September, 2013, 2:02 am
Country:
---
Hi Johnett, welcome to the forum.



BucketTech

The Nun
First name: Tyler
Posts: 334
Likes received: 29
Joined: 21st August, 2016, 7:35 pm
Country:

Team: The Far East
---
How big was the monkey?
Also, welcome
Littlenorthernboy

Member
Posts: 372
Likes received: 29
Joined: 1st April, 2017, 1:56 pm
Country:
---
Hey there, Johnett!!


welcome to the forum!
nice to see another Canadian around here (im a british columbian)
I love lion king as well if you can't already tell from my pictures lmao
If you need any help or a friendly ear for advice my inbox is always open
we're glad to have you be apart of this forum





Example

Moderator
First name: Kyler
Posts: 2836
Likes received: 460
Joined: 25th April, 2011, 10:25 pm
Location: vancouver
Country:
---
---
Recently active
Users browsing this forum: JPC, MiddletonCabello and 70 guests