I'm 15 and my bf is 18
So I'm sort of in a dilemma right now. Last year in my freshmen year of high school when I was 14 I met a junior. Currently we're dating but the only problem is that he's now 18 and I'm 15. My question is if that's illegal. Is there any consequences to this, regarding sex? The farthest we've done is oral but nothing else. But I guess it's not becoming an issue since he's 18 and I'm 15. Any advice?
HeyIHaveAQuestion

New Member
Posts: 1

Joined: 13th January, 2018, 5:50 pm
---
There shouldn't be any consequences since you both love each other.
The police etc. will also look into the situation and not just plain facts.
You shouldn't worry.



Cucumber Fanatic
First name: Sokol
Posts: 1040
Likes received: 257
Joined: 3rd August, 2017, 8:55 am
Country:
---
you defo shouldn't have to worry about any reprecussions.

Where do you live tho?
Made you look
Trudeau's my daddy



Classy
First name: Tim
Posts: 318
Likes received: 56
Joined: 4th September, 2017, 4:05 pm
Location: Amsterdam
Country:
---
It depends on which country or state [if you're in the US] you live in. Usually, the youngest an adult can sleep with a minor at is 16, so he would still be breaking the law. Tbh it wouldn't be worth having sex with him unless you know it's legal where you live because it'd be unfortunate if you two were caught. Sending/receiving nudes is illegal no matter what state you're in.
I know this isn't the question your asking, but an 18-year-old dating a 15-year-old seems weird tbh. I'm 18 now and it would feel creepy to date a 15-year-old. You don't even meet the "half his age + 7" rule, which means the youngest he could date without it being odd would be 16. Be careful and safe.



Dolly

hotty & country singer
Posts: 3545
Likes received: 772
Joined: 19th July, 2015, 11:50 pm
Location: Tennesee
Country:
---
Normally this wouldn't really be a problem.
My father is 12 years older than my mother and it works perfectly for them.
As long as you love each other everything should be fine.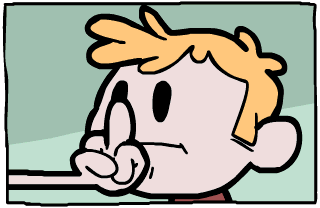 ItsMeJack

Member
Posts: 199
Likes received: 25
Joined: 25th September, 2017, 12:08 pm
Location: Right behind you
Country:
---
No. You're too young and open to manipulation. I'm not saying that he's manipulating you but even if he did, you wouldn't know. Sex with minors is an offense depending on where you live. In my country, having sex with somebody [even if (s)he's 17 years and 364 days old] is illegal. But I think the acceptable age gap is one year. Like 17-18 or 15-16.

I'm not saying anything but be careful. I had a friend and he just used her and break up with her. I recommend taking things slow. If he really loves you, he understands. If he's not, then he only wants to exploit you.

Better safe than sorry.
A star is a star, it doesn't matter where in the sky I shine.



Flower

New Member
Posts: 44
Likes received: 7
Joined: 1st January, 2018, 7:40 pm
Country:
---
The legality aspect entirely relies on your location, so I would recommend that you research your local laws, and potentially also Romeo & Juliet exemptions, alongside cases of arrests in similar relationships. A 15 and an 18 year old to me does not seem like a big age gap, although you clearly are at different places in your life right now, so you're going to have to figure that out going forward. Make sure to be protected (in every way), stay safe, and ensure that you are not open to deception and manipulation, so do express caution.
ireland

Member
First name: Connor
Posts: 138
Likes received: 20
Joined: 1st April, 2016, 2:06 pm
Country:
---
---
Recently active
Users browsing this forum:
CommonCrawl [Bot]
, DannyBoy612,
Majestic-12 [Bot]
and 50 guests