New Here
So like the title says guess I'm new here. Not really sure where to start so guess I'll give filling this out a go lol:
First name or nickname:
Age: 17
Orientation: Gay
Are you active on our Discord Server? If so, what is your username: GDAN12
How did you find the site, and why did you sign up?: Google lol, guess I've been lurking around for a while finally decided to sign up
Where do you live?: England
Occupation/Studies: Doing my A levels
Life goals: Uhh no idea really ...
In your free time you like to: Read, sleep, play hockey idk lol not really that interesting
What are your talents?: Um procrastinating and maybe maths lol, like I said not that interesting
Favourite TV shows/books/songs right now?: Anything by The Vaccines, Wolf Alice, Pale Waves or The academic basically what i'm listening to atm
Are you a follower of any religion? No
Drinking, drugs or sobriety?: Drink rarely with friends but only like once/twice a year lol
Best thing about you? My adorable charm ?!
Worst thing about you? Can be clingy lol
GDAN12

New Member
First name: George
Posts: 1

Joined: 4th January, 2018, 10:57 am
Country:
---
Hi George! Welcome to GTF! I hope you'll like it here.



Cucumber Fanatic
First name: Sokol
Posts: 1049
Likes received: 258
Joined: 3rd August, 2017, 8:55 am
Country:
---
Hey! Welcome to this place. You'll probably hate it so much here that you'll love it. Hopefully you stick around. Anyway, that's it for now. See you around, maybe.
Henry Clay compromised the being of the United States.
"The most towny, the most helpful, the best cooperative scum" (Kaspar, Mafia XXXIII):



Petre

Mafia A Rank
First name: Peter
Posts: 396
Likes received: 85
Joined: 30th September, 2017, 12:01 pm
Country:



---
Welcome to the forum George! Glad to see you in the discord too
Serial Killer Game:
Vanilla Town Game:
---
Current Mafia Thread:
http://www.gayteenforum.org/viewtopic.php?f=23&t=75878#p2517717



wolbre04

Not the Serial Killer
First name: Brennan
Posts: 1190
Likes received: 302
Joined: 1st November, 2017, 7:04 pm
Location: Probably Kevin's DMs / Minnesota
Country:
---
hayy
*Look at the stars, look how they shine for you, and everything you do, Yea they were all yellow*
x mas game (thanks sok x)
oldfags vs newfags (sorry sig x)



Gavin

Kevin but shittier
First name: Gavin
Posts: 649
Likes received: 80
Joined: 10th May, 2017, 2:00 am
Location: Limburg (south)
Country:
---
Welcome to the forum



Dolly

hotty & country singer
Posts: 3547
Likes received: 774
Joined: 19th July, 2015, 11:50 pm
Location: Tennesee
Country:
---
Welcome here!!
Are you addicted to the word lol?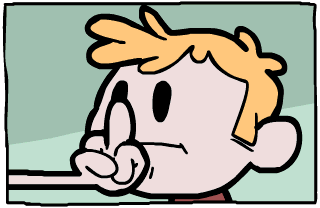 ItsMeJack

Member
Posts: 199
Likes received: 25
Joined: 25th September, 2017, 12:08 pm
Location: Right behind you
Country:
---
Hey there! Welcome to GTF~ It's great to see you've joined after lurking
GDAN12 wrote:What are your talents?: Um procrastinating and maybe maths lol, like I said not that interesting

Who said that you're not interesting? I'd say maths and procrastinating are some of my talents too
I bet you're super interesting!
Something or rather was here a minute ago... Let me see if I can find it.
Amordeyn

New Member
First name: Jae
Posts: 28

Joined: 25th April, 2016, 7:56 am
Location: Australia
Country:
---
---
Welcome
ireland

Member
First name: Connor
Posts: 138
Likes received: 20
Joined: 1st April, 2016, 2:06 pm
Country:
---
---
Recently active
Users browsing this forum:
CommonCrawl [Bot]
, Shayla and 43 guests