hey,i exist!
hi,im zukki and....i dont know why im even here!
i friend said to me ,i should join a forum,so i can talk to "peoples like me"
brave kid like i am ,i did it.
so..FAST INFORMATION!!!:
-im 13 years old
-im from germany(so dont espectate the BEST english)
-i have 2 cats but i like dogs more!
-i love horrorgames and cartoons( super nerd over here)
-i dont care if you call me "her" or "she" but i would say, "he" is better
-im already out of the closed for my parents but my sister stil doesnt know it
(i know..)
-im weird
zukkidita

New Member
Posts: 1

Joined: 27th August, 2017, 8:58 am
---
Welcome to the forum, Zukki.
Be sure to pop back into chat sometime.



BucketTech

The Nun
First name: Tyler
Posts: 334
Likes received: 29
Joined: 21st August, 2016, 7:35 pm
Country:

Team: The Far East
---
I exist too! What are the odds. Welcome man
check out the chat if you want to meet new people
look forward to maybe meeting you there.



boiii

oh shit waddup
First name: Kamiel
Posts: 1348
Likes received: 227
Joined: 27th November, 2016, 10:48 am
Country:

Team: The Far East
---
Welcome to the forum!
You should try the chat room, it's great for getting to know everyone. I hope you like it here as much as I do!
"I hate the word homophobia. It's not a phobia. You are not scared. You are an asshole"



MCarr

I won a bet with Kaspar
First name: Miguel
Posts: 518
Likes received: 160
Joined: 22nd April, 2017, 6:53 am
Country:

Team: The Wild West
---
Hey, be sure to check that welcome message you got in your inbox and have a look around the forum
Welcome!
Proudly, the Captain of team Spirited Away
House Cup 2017
mattyk wrote:You are indeed all-round 100% certified awesome!

---



The Kind Moderator / Year Cup Judge / Lochlan's cat enthusiast
First name: Kacper
Posts: 1843
Likes received: 446
Joined: 18th January, 2017, 5:50 pm
Location: Northern Poland, almost by the sea ey
Country:
---
Hey there, Zukki
We're glad to have you even if you don't know why you decided to join lol. I am respected and established, so feel free to message me with any questions! I hope you like it here.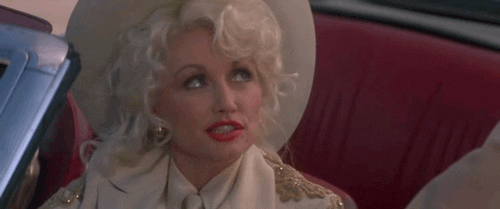 Dolly

hotty & country singer
Posts: 3303
Likes received: 665
Joined: 19th July, 2015, 11:50 pm
Location: Tennesee
Country:

Team: The Wild West
---
Hey welcome to the forum Zukki



The Southern Moderator
First name: Tim
Posts: 3374
Likes received: 155
Joined: 21st July, 2012, 10:01 pm
Location: Melbourne
Country:
---
Welcome Zukki. What are the names of your cats and do you have pictures??
House Cup 2016 - Team Westeros
House Cup 2017 - Team Lion King
Year Cup 2017/18 - The Far East
---



TheBrunswickian

Jesse4Admin2020
First name: Jesse
Posts: 3003
Likes received: 384
Joined: 30th January, 2014, 11:49 pm
Location: Melbourne
Country:

Team: The Far East
---
Hey, welcome! It's nice to have someone else around my age around here (I'm 14)! I'd love to see you in chat sometime! If you want to talk at all, I'm here!
<3



JonG430

New Member
First name: Jonathan
Posts: 9
Likes received: 1
Joined: 21st August, 2017, 4:54 pm
Location: New York, NY
Country:
---
Welcome! Great having you!
Vortex

:
Sokol is my favourite of da mods



Cucumber Fanatic
First name: Sokol
Posts: 694
Likes received: 180
Joined: 3rd August, 2017, 8:55 am
Location: on daddys dick
Country:

Team: The Wild West
---
Hey Zukki! Welcome to the forums!
If you could have a dog, what breed would it be and what would you call it?



JamieC

Desperado
Posts: 824
Likes received: 115
Joined: 6th January, 2015, 7:26 pm

Team: The Wild West
---
---
Recently active
Users browsing this forum: Amadeus,
CommonCrawl [Bot]
, Example,
Facebook [Bot]
, Grit_Snoopy, JPC,
Majestic-12 [Bot]
and 162 guests