What an awesome introduction!!
First name or nickname:RAM (What a computerised name..huhu)
Age:17
Orientation:Gay
How did you find the site, and why did you sign up?:Just Google and found out,to join my kinda community
Where do you live?:Malaysia (South East Asia)
Religion:Hindu,Atheist.
Occupation/Studies:High School Senior
Life goals:Migrate to USA and be Youtuber.
In your free time you like to:Code,Dream,Sleep
What are your talents?:I can solve most of IT related problems.
An interesting fact about you:I love love stories that ends with Dying.(Example;Me before you,Titanic etc)
Your personal hero is...:My Aunt
Your celebrity crush is...:Nick Jonas
Your favourite movies are...:Me before you,The Conjuring,Pitch Perfect (All) etc
Favourite TV shows/books/songs right now?:
Tv Shows:Quantico,NCIS:LOS ANGELES,SAY YES TO THE DRESS
Books:He Named Me Malala,How to be BAWSE,Nujeen Mustafa.
Songs:Most Girls (Hailee Stanfield),Bitch Better Have My Money (Rihanna),Swalla (Drake feat Nicki Minaj)
What is your political philosophy or beliefs?:Ain't got time for that shit
Are you a follower of any religion?;Nope even
Drinking, drugs or sobriety?:None
What animal best represents you?: Hamster
Best thing about you:I love my Family more than anything in this world.
Worst thing about you:I can be rude sometimes.
Tell us about your last 24 hours:[Visited and stayed in my aunt house,Had an Awesome coffee made by my grandma]
A picture me:Not yet maybe..
OMGITSDEDSEC

New Member
First name: R@MAMURTHY
Posts: 3

Joined: 20th August, 2017, 5:16 am
---
Welcome to the forum mate! Feel free to check out chat some time xD. How do you manage to be both Hindu and an atheist?
Twink enthusiast



Unseasoned Chicken

Is shaking
First name: Ethan
Posts: 3994
Likes received: 651
Joined: 4th November, 2015, 3:49 am
Location: Brisbane, Australia
Country:
---
Welcome to the forum, RAM. Feel free to drop into chat anytime to meet us better, I also really like NCIS.
Squipel

King of the Gingers
First name: James
Posts: 501
Likes received: 26
Joined: 23rd April, 2017, 10:09 am
Country:
---
Welcome to the forum!
You should try the chat room, it's great for getting to know everyone. I hope you like it here as much as I do!
"I hate the word homophobia. It's not a phobia. You are not scared. You are an asshole"



MCarr

I won a bet with Kaspar
First name: Miguel
Posts: 518
Likes received: 160
Joined: 22nd April, 2017, 6:53 am
Country:
---
Hey, welcome Ram
I hope you'll like this community we have here!
Proudly, the Captain of team Spirited Away
House Cup 2017
---



Silently sucking dick
First name: Kacper
Posts: 2238
Likes received: 547
Joined: 18th January, 2017, 5:50 pm
Location: Northern Poland, almost by the sea ey
Country:
---
Welcome to the forum, Ram! I hope you'll like it here as much as we do & you should visit the chat so we can get to know eachother!



Cucumber Fanatic
First name: Sokol
Posts: 1035
Likes received: 257
Joined: 3rd August, 2017, 8:55 am
Country:
---
Welcome to the forum, Ram!
Hope to talk to you properly in the chat room soon!
OMGITSDEDSEC wrote:Songs:Most Girls (Hailee Stanfield),

Bitch Better Have My Money (Rihanna

),Swalla (Drake feat Nicki Minaj)
Serving TASTE already! Our tastes are on the exact same wavelength.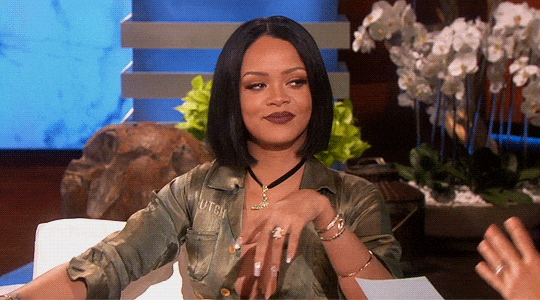 JamieC

Desperado
Posts: 824
Likes received: 115
Joined: 6th January, 2015, 7:26 pm
---
Hey there, Random Access Memory.
What kind of programming languages do you like to code in? I know a little bit of Java and even less Python lol. Feel free to PM me with any questions or help you may need because I am both respected and established here. I hope you enjoy the forum!



Dolly

hotty & country singer
Posts: 3544
Likes received: 771
Joined: 19th July, 2015, 11:50 pm
Location: Tennesee
Country:
---
Hi Ram,
Pity stole my joke and all the questions i was gonna ask
sooo, i guess all i can say is Welcome to the forum and i hope you like it here!
See you around (i hope)
Ben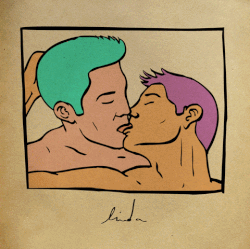 BenC

I won a bet with Kaspar
First name: Ben
Posts: 58
Likes received: 7
Joined: 25th June, 2017, 6:33 pm
Location: West of Scotland
Country:
---
---
Recently active
Users browsing this forum:
CommonCrawl [Bot]
and 52 guests