What an awesome introduction!!
First name or nickname:RAM (What a computerised name..huhu)
Age:17
Orientation:Gay
How did you find the site, and why did you sign up?:Just Google and found out,to join my kinda community
Where do you live?:Malaysia (South East Asia)
Religion:Hindu,Atheist.
Occupation/Studies:High School Senior
Life goals:Migrate to USA and be Youtuber.
In your free time you like to:Code,Dream,Sleep
What are your talents?:I can solve most of IT related problems.
An interesting fact about you:I love love stories that ends with Dying.(Example;Me before you,Titanic etc)
Your personal hero is...:My Aunt
Your celebrity crush is...:Nick Jonas
Your favourite movies are...:Me before you,The Conjuring,Pitch Perfect (All) etc
Favourite TV shows/books/songs right now?:
Tv Shows:Quantico,NCIS:LOS ANGELES,SAY YES TO THE DRESS
Books:He Named Me Malala,How to be BAWSE,Nujeen Mustafa.
Songs:Most Girls (Hailee Stanfield),Bitch Better Have My Money (Rihanna),Swalla (Drake feat Nicki Minaj)
What is your political philosophy or beliefs?:Ain't got time for that shit
Are you a follower of any religion?;Nope even
Drinking, drugs or sobriety?:None
What animal best represents you?: Hamster
Best thing about you:I love my Family more than anything in this world.
Worst thing about you:I can be rude sometimes.
Tell us about your last 24 hours:[Visited and stayed in my aunt house,Had an Awesome coffee made by my grandma]
A picture me:Not yet maybe..
OMGITSDEDSEC

New Member
First name: R@MAMURTHY
Posts: 3

Joined: 20th August, 2017, 5:16 am
---
Welcome to the forum mate! Feel free to check out chat some time xD. How do you manage to be both Hindu and an atheist?



Is shaking
First name: Ethan
Posts: 3978
Likes received: 634
Joined: 4th November, 2015, 3:49 am
Location: Brisbane, Australia
Country:
---
Welcome to the forum, RAM. Feel free to drop into chat anytime to meet us better, I also really like NCIS.
Squipel

King of the Gingers
First name: James
Posts: 303
Likes received: 17
Joined: 23rd April, 2017, 10:09 am
Country:
---
Welcome to the forum!
You should try the chat room, it's great for getting to know everyone. I hope you like it here as much as I do!
"I hate the word homophobia. It's not a phobia. You are not scared. You are an asshole"



I won a bet with Kaspar
First name: Miguel
Posts: 508
Likes received: 154
Joined: 22nd April, 2017, 6:53 am
Country:
---
Hey, welcome Ram
I hope you'll like this community we have here!
Proudly, the Captain of team Spirited Away
House Cup 2017
mattyk wrote:You are indeed all-round 100% certified awesome!

---



The Kind Moderator / Lochlan's cat enthusiast
First name: Kacper
Posts: 1392
Likes received: 328
Joined: 18th January, 2017, 5:50 pm
Location: Northern Poland, almost by the sea ey
Country:
---
Welcome to the forum, Ram! I hope you'll like it here as much as we do & you should visit the chat so we can get to know eachother!



Sokol

Sokol The Cocks
Posts: 181
Likes received: 59
Joined: 3rd August, 2017, 8:55 am
Location: a hellhole
Country:
---
Welcome to the forum, Ram!
Hope to talk to you properly in the chat room soon!
OMGITSDEDSEC wrote:Songs:Most Girls (Hailee Stanfield),

Bitch Better Have My Money (Rihanna

),Swalla (Drake feat Nicki Minaj)
Serving TASTE already! Our tastes are on the exact same wavelength.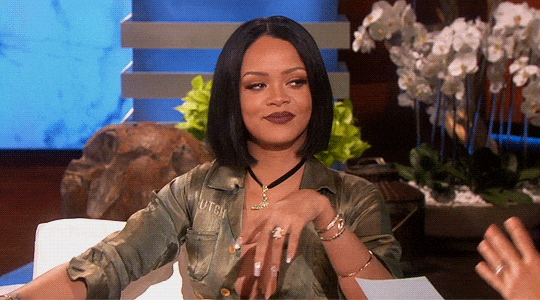 JamieC

Desperado
Posts: 814
Likes received: 110
Joined: 6th January, 2015, 7:26 pm
---
Hey there, Random Access Memory.
What kind of programming languages do you like to code in? I know a little bit of Java and even less Python lol. Feel free to PM me with any questions or help you may need because I am both respected and established here. I hope you enjoy the forum!




Pity

hotty & disgraced member
First name: Marcus
Posts: 3013
Likes received: 475
Joined: 19th July, 2015, 11:50 pm
Location: Apex, NC
Country:
---
Hi Ram,
Pity stole my joke and all the questions i was gonna ask
sooo, i guess all i can say is Welcome to the forum and i hope you like it here!
See you around (i hope)
Ben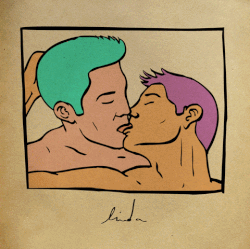 BenC

I won a bet with Kaspar
First name: Ben
Posts: 57
Likes received: 7
Joined: 25th June, 2017, 6:33 pm
Location: West of Scotland
Country:
---
---
Recently active
Users browsing this forum:
Baidu [Spider]
,
CommonCrawl [Bot]
and 16 guests