Hi im new to this community
irst name or nickname: Tommy
Age: 13
Orientation: Gay
How did you find the site, and why did you sign up?: I want to find a community that gets me
Where do you live?: Illinois
Occupation/Studies: Middle almost High schooler
Life goals:Become a lawyer or politician
In your free time you like to: Photograph RTS Games or any strategy game.
What are your talents?: Photography, cooking
An interesting fact about you:
Your personal hero is... Bill gates or Elon musk
Your celebrity crush is...none
Your favourite movies are...: Saving private ryan HackSaw ridge
Favourite TV shows/books/songs right now?:
What is your political philosophy or beliefs?: Liberal
Are you a follower of any religion? No
Drinking, drugs or sobriety?: sobriety
What animal best represents you?:
Best thing about you? Confidence and
Worst thing about you? Clumsy
Tell us about your last 24 hours:[ Wake up watch Rooster Teeth and achievement hunter helped my mom went fishing for the first time went home played Hearts of Iron singed up for this



JeffYourLocalMailMan

New Member
Posts: 6
Likes received: 1
Joined: 18th August, 2017, 3:09 am
Country:

Team: The Wild West
---
Hi Tommy, welcome to the forum.
Elon Musk is also a personal hero of mine; is there any particular reason why you like him?



BucketTech

The Nun
First name: Tyler
Posts: 334
Likes received: 28
Joined: 21st August, 2016, 7:35 pm
Country:

Team: The Far East
---
Welcome to the forum!
You should try the chat room, it's great for getting to know everyone. I hope you like it here as much as I do!
"I hate the word homophobia. It's not a phobia. You are not scared. You are an asshole"



MCarr

I won a bet with Kaspar
First name: Miguel
Posts: 518
Likes received: 160
Joined: 22nd April, 2017, 6:53 am
Country:

Team: The Wild West
---
Welcome to the forum Tommy



The Southern Moderator
First name: Tim
Posts: 3373
Likes received: 155
Joined: 21st July, 2012, 10:01 pm
Location: Melbourne
Country:
---
Hey Tommy, you are in the right place
Proudly, the Captain of team Spirited Away
House Cup 2017
mattyk wrote:You are indeed all-round 100% certified awesome!

---



The Kind Moderator / Year Cup Judge / Lochlan's cat enthusiast
First name: Kacper
Posts: 1839
Likes received: 446
Joined: 18th January, 2017, 5:50 pm
Location: Northern Poland, almost by the sea ey
Country:
---
hey man, what kind of stategy games do you like most?
Check out the chat sometime. it's the best way to meet new people.
welcome here



boiii

oh shit waddup
First name: Kamiel
Posts: 1348
Likes received: 227
Joined: 27th November, 2016, 10:48 am
Country:

Team: The Far East
---
Welcome to the forum, Tommy!
That is pretty cool that you like photography. I tried to get into it when I bought a camera, but I never really turned it into a passion. Like Boiii said, we have a chat room that gets pretty fun since our members like to hang out there, so hop by whenever you notice that it is active. Enjoy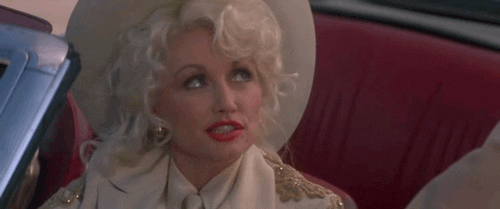 Dolly

hotty & country singer
Posts: 3299
Likes received: 662
Joined: 19th July, 2015, 11:50 pm
Location: Tennesee
Country:

Team: The Wild West
---
Hi New To This Community, I'm Isa
[i]"Deadass on the field, deadass in my heart, Amen"

[/i]



-Ethan on the meaning of life
[size=200]



T33Bone

Token Black Guy
First name: Isa
Posts: 40
Likes received: 9
Joined: 21st April, 2017, 8:26 pm
Country:
---
Welcome to the forum Tommy! Feel free to pop into chat sometime xD
Twink enthusiast



Unseasoned Chicken

Is shaking
First name: Ethan
Posts: 3994
Likes received: 650
Joined: 4th November, 2015, 3:49 am
Location: Brisbane, Australia
Country:
---
Welcome Tommy, I hope you'll enjoy our little community here
House Cup 2016 - Team Westeros
House Cup 2017 - Team Lion King
Year Cup 2017/18 - The Far East
---



TheBrunswickian

Jesse4Admin2020
First name: Jesse
Posts: 3000
Likes received: 381
Joined: 30th January, 2014, 11:49 pm
Location: Melbourne
Country:

Team: The Far East
---
---
Recently active
Users browsing this forum:
CommonCrawl [Bot]
, JPC, MiddletonCabello,
Seznam [Bot]
, Varian76 and 60 guests