Hi there, didn't see ya
First name or nickname: Walter
Age:14 going on 25
Orientation:Gay (closet sorta)
How did you find the site, and why did you sign up?:Web surfing, looked like a laugh
Where do you live?:Scotland
Occupation/Studies:High School
Life goals: (Requires further procrastination)
In your free time you like to: Play video games, listen to 80's Music and cycling
What are your talents?: Making people laugh, free style dancing and singing(sorta)
An interesting fact about you: I'm still breathing
Your personal hero is...: My cousin
Your celebrity crush is...: Dave Franco
Your favourite movies are...: Now you see me 2, Monty Python, .......
Favourite TV shows/books/songs right now?: Riverdale, The Walking Dead, GoT, Rick and Morty
What is your political philosophy or beliefs?: Corbynite
Are you a follower of any religion? No
Drinking, drugs or sobriety?: Cider occasionally
What animal best represents you?:Sloth
Best thing about you? Sarcastic Humour
Worst thing about you? Farting
Tell us about your last 24 hours:[ Wolfenstein, Sniper Elite, Netflix and cycling
If I were gay i'd like dancing, Oh wait
WhatIsYourQuest

New Member
First name: Walter
Posts: 9

Joined: 14th August, 2017, 3:27 pm
---
Welcome to the forum!
You should try the chat room, it's great for getting to know everyone. I hope you like it here as much as I do!
"I hate the word homophobia. It's not a phobia. You are not scared. You are an asshole"



MCarr

I won a bet with Kaspar
First name: Miguel
Posts: 518
Likes received: 160
Joined: 22nd April, 2017, 6:53 am
Country:
---
Hey Walter, be sure to have a look around the forum, visit chat
I hope you'll like it here
Proudly, the Captain of team Spirited Away
House Cup 2017
---



Silently sucking dick
First name: Kacper
Posts: 2248
Likes received: 550
Joined: 18th January, 2017, 5:50 pm
Location: Northern Poland, almost by the sea ey
Country:
---
Welcome!
..
Member
Posts: 10244
Likes received: 770
Joined: 12th June, 2012, 7:00 pm
Location: Solar System
Country:
---
Hello Scottish Walter, welcome to the forum and happy birthday in advance!



Abdeltyf

Member
First name: Abdeltyf
Posts: 162
Likes received: 26
Joined: 3rd July, 2017, 3:31 pm
---
Hey there, Walter!
I also really like Dave Franco haha. He is so cute! We have a chat room here that the others mentioned. You can meet a lot of members there. Also, I am both respected and established, so if you need any help or have questions, feel free to PM me.



Dolly

hotty & country singer
Posts: 3548
Likes received: 777
Joined: 19th July, 2015, 11:50 pm
Location: Tennesee
Country:
---
Hi Walter, I'm Scottish too!!
Welcome to the forum and i hope you like it here, there is also someone else on the forum called JimJam and he's from Scotland too.
I'm also very sarcastic
You'll probably see me around in chat and stuff
Hope to get to know you as well!
see ya around
Ben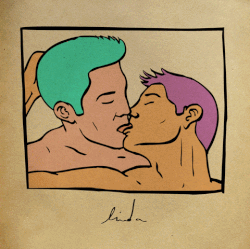 BenC

I won a bet with Kaspar
First name: Ben
Posts: 58
Likes received: 7
Joined: 25th June, 2017, 6:33 pm
Location: West of Scotland
Country:
---
Thank you for the responses
If I were gay i'd like dancing, Oh wait
WhatIsYourQuest

New Member
First name: Walter
Posts: 9

Joined: 14th August, 2017, 3:27 pm
---
Hey Walter, it sounds like you'll fit in good here. I just started watching Rick and Morty and it's been on replay for the past week
. I hope you enjoy it here, and please x3 join chat whenever you get the chat. Adyuto

Mafia A Rank
Posts: 180
Likes received: 16
Joined: 3rd March, 2017, 10:25 pm
Location: United States



---
Welcome to the forum Walter! I love Riverdale, Cole Sprouse is just perfect
Twink enthusiast



Unseasoned Chicken

Is shaking
First name: Ethan
Posts: 3994
Likes received: 651
Joined: 4th November, 2015, 3:49 am
Location: Brisbane, Australia
Country:
---
Yay! Another member to help feed Scottish dominance on this forum. Welcome!



Horny Jonathan of the Homosexual Intifada
First name: Jonathan (duh.)
Posts: 5601
Likes received: 743
Joined: 1st June, 2013, 1:19 pm
Location: A Berlin sex dungeon
Country:
---
Ethán wrote:Welcome to the forum Walter! I love Riverdale, Cole Sprouse is just perfect
Casey Cott in my opinion
If I were gay i'd like dancing, Oh wait
WhatIsYourQuest

New Member
First name: Walter
Posts: 9

Joined: 14th August, 2017, 3:27 pm
---
---
Recently active
Users browsing this forum:
Brandwatch [Bot]
,
CommonCrawl [Bot]
,
Internet Archive [Bot]
and 57 guests