<Cliche Introduction>
First name or nickname: Zackery (Zackie)
Age: 17
Orientation: Meme Lord, and Gay.
How did you find the site, and why did you sign up?: I wanted to find a place to talk to more gay people like me, this was the best place I could find.
Where do you live?: PA
Occupation/Studies: High School
Life goals: Engineer of some sort
In your free time, you like to: Music, memes, and comedy
What are your talents?: Talent? Who's she?
An interesting fact about you: Mock Trial, and Speech Team vet. Photo editor of my school newspaper, snowboard dude, and Guitarist for my Jazz Band.
Your personal hero is...: Alan Turing.
Your celebrity crush is...: Tom Holland.
Your favorite movies are...: The Imitation Game, The Lion King, and Pitch Perfect.
Favorite TV shows/books/songs right now?: 13 Reasons Why, Don't read much, "Marry You" ~ Bruno Mars.
What is your political philosophy or beliefs?: Literally, the entire scene in The Lion King when adult Simba meets Rafiki. Especially, "Asante Sana squash banana". If I had to pick a serious quote to answer the question though: "The past can hurt. But the way I see it, you can either run from it or learn from it."
Are you a follower of any religion?: Atheism.
Drinking, drugs or sobriety?: Nope. Got friends like that tho. One of them is on the up-and-up again and quitting. Proud of her.
What animal best represents you?: Fox.
The best thing about you?: I'm comfortable with me
The worst thing about you?: I'm not particularly organized
Tell us about your last 24 hours: Took my boyfriend to see a neat cave near my house. Almost got us lost in the middle of nowhere. Luckily I got us to the theater in time to see Spiderman Homecoming. Highly recommend.

</Cliche Introduction>
██████
██████
██████
██████
██████
██████
"Sometimes it is the people no one can imagine anything of
who do the things no one can imagine."
― Alan Turing
June 23 1912 - June 7 1954
Suicide via Cyanide
██████
██████
██████
██████
██████
██████



Zackie

New Member
Posts: 10

Joined: 8th August, 2017, 10:31 pm
---
Tom Holland is cute
Welcome to the forum! Make sure you read the introduction PM



Member of the Month
First name: Jack
Posts: 10160
Likes received: 676
Joined: 12th June, 2012, 7:00 pm
Location: London
Country:



---
Hey welcome to a forum?
What are your reasons for choosing a fox?



The Southern Moderator
First name: Tim
Posts: 3374
Likes received: 155
Joined: 21st July, 2012, 10:01 pm
Location: Melbourne
Country:
---
Tim. wrote:... What are your reasons for choosing a fox?

They are cute, stubborn, mischievous little bastards. Pretty much me in a nutshell.
██████
██████
██████
██████
██████
██████
"Sometimes it is the people no one can imagine anything of
who do the things no one can imagine."
― Alan Turing
June 23 1912 - June 7 1954
Suicide via Cyanide
██████
██████
██████
██████
██████
██████



Zackie

New Member
Posts: 10

Joined: 8th August, 2017, 10:31 pm
---
Welcome Zackie!
Zackie wrote:Your personal hero is...: Alan Turing.
Your celebrity crush is...: Tom Holland.
Your favorite movies are...: The Imitation Game, The Lion King, and Pitch Perfect.
What is your political philosophy or beliefs?: Literally, the entire scene in The Lion King when adult Simba meets Rafiki. Especially, "Asante Sana squash banana". If I had to pick a serious quote to answer the question though: "The past can hurt. But the way I see it, you can either run from it or learn from it."
Tell us about your last 24 hours: Took my boyfriend to see a neat cave near my house. Almost got us lost in the middle of nowhere. Luckily I got us to the theater in time to see Spiderman Homecoming. Highly recommend.

all of this is perfect
House Cup 2016 - Team Westeros
House Cup 2017 - Team Lion King
Year Cup 2017/18 - The Far East
---



TheBrunswickian

Jesse4Admin2020
First name: Jesse
Posts: 3003
Likes received: 384
Joined: 30th January, 2014, 11:49 pm
Location: Melbourne
Country:

Team: The Far East
---
You seem very cool Zackie, happy to have you here!
Proudly, the Captain of team Spirited Away
House Cup 2017
mattyk wrote:You are indeed all-round 100% certified awesome!

---



The Kind Moderator / Year Cup Judge / Lochlan's cat enthusiast
First name: Kacper
Posts: 1843
Likes received: 446
Joined: 18th January, 2017, 5:50 pm
Location: Northern Poland, almost by the sea ey
Country:
---
<html>
<head><title>Hey!</title></head>
<body>
Welcome to the forum, Zackie
It sounds like you are doing a lot at your school; Mock Trial sounds pretty fun, so it is too bad I never did it myself. I also totally relate to having no talent lmao. By the way, we have a chat room that gets really fun when there are a lot of members on, so if you see that it is active, feel free to stop by. I am established and respected, so if you need any help or have questions, I am a few clicks away. I hope you like it here!
</body>
</html>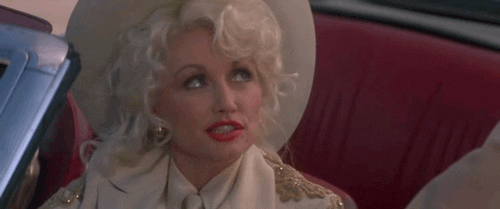 Dolly

hotty & country singer
Posts: 3303
Likes received: 665
Joined: 19th July, 2015, 11:50 pm
Location: Tennesee
Country:

Team: The Wild West
---
Happy to have you, Zackie!
You should visit the chat sometime soon so we can meet. Hope you enjoy it here!
Vortex

:
Sokol is my favourite of da mods



Cucumber Fanatic
First name: Sokol
Posts: 694
Likes received: 180
Joined: 3rd August, 2017, 8:55 am
Location: on daddys dick
Country:

Team: The Wild West
---
Welcome to the forum!
You should try the chat room, it's great for getting to know everyone. I hope you love it here as much as I do!
"I hate the word homophobia. It's not a phobia. You are not scared. You are an asshole"



MCarr

I won a bet with Kaspar
First name: Miguel
Posts: 518
Likes received: 160
Joined: 22nd April, 2017, 6:53 am
Country:

Team: The Wild West
---
Hey Zackie, welcome to the forum! It's already been said, but please come and see us in the chat, we'd love to get to know you better
Also, I approve of your love for Pitch Perfect
I hope you enjoy your time here
I'll find some real nice thing for my signature one day..



Lochlan

Member
First name: Lochlan
Posts: 463
Likes received: 56
Joined: 16th March, 2015, 12:43 pm
Location: Merseyside
Country:

Team: The Wild West
---
welcome to the forum, Zackie !
I love the lion king as well that's why I'm leading them in the house cup competition this forum has

if you have any questions about the website or just want some general advice feel free to send me a message and ill help you to the best of my abilities
we're glad to have you on the forum!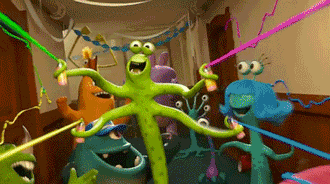 Example

Moderator
First name: Kyler
Posts: 2837
Likes received: 460
Joined: 25th April, 2011, 10:25 pm
Location: vancouver
Country:
---
---
Recently active
Users browsing this forum: Amadeus,
CommonCrawl [Bot]
, Example,
Facebook [Bot]
, Grit_Snoopy, JPC,
Majestic-12 [Bot]
and 161 guests