Wassup
Hi guys!
My name is Miguel but friends like to call me Migas. I'm an 18 year old guy from Portugal and bisexual. I prefer women but I've also engaged in several sexual activities with a male friend of mine and also feel sexually attracted to men so I guess I'm bi.
I've found this site whilst searching for an website where people from my age range can comment on their sexuality and hopefully answer some of my questions. As stated before, I'm from Portugal, most specifically from the beautiful region of Algarve. I've just finished 12th grade and I'm going to study Political Sciences in University. My goals are working in diplomacy or in the European Union. In my free time I like to watch my favourite shows, play videogames and read some articles about foreign policy and how the world is going in political terms (don't get me started about Trump
).
An interesting fact about me is that I'm not shy to comment deep personal thoughts and I'm a quite open-minded person. I also like to use "xD" a lot and love gossip xD. I don't have any personal heroes. My celebrity crushes are Maisie Williams and Shailene Woodley. My favourite movies are Inception, The Woman in Black, all of the Harry Potter movies and all of the Insidious movies. My favourite TV show is Top Gear but I've also very recently started watching MTV's Catfish (I hope I don't encounter any xD) and Cheaters. My favourite book right now is
The Spectacular Now
by Tim Tharp. My favourite song as of today is
Attention
by Charlie Puth. My political ideology is Socialism (don't confuse with Communism) and I'm thinking of joing the Socialist Party here in Portugal. I'm very liberal and a vocal supporter of the legalization of drugs and equal rights for all citizens no matter race, gender or sexual preference. I consider myself Catholic but I don't really follow it too much. I drink socially and sometimes get a bit drunk in parties xD but nothing too outlandish. I don't do drugs but I do smoke a cigar sometimes. The best animal that represents me is the cat because I consider myself clever, independent and intuitive.
The best thing about me is that I'm an open book and I like to listen to other people's stories and comment on my life. I've got nothing to hide. If you want someone to talk to you at 3 am, I'm your guy. The worst thing about me is that I get mad quite easily and like Gordon Ramsay, I usually swear a bit xD. My last 24 hours consisted of eating, reading a book, playing games with friends, going to the beach and writing on this forum xD.
For all of you curious, heres a picture of me taken in prom:
Mind is logical. Love isn't.



Mcmmigas

New Member
First name: Miguel
Posts: 8
Likes received: 5
Joined: 6th August, 2017, 2:07 pm
Location: Portugal
Country:
---
Olá, bem vindo ao forum!
It's always good to see another portuguese. You should try the chat room, it's great for getting to know everyone. I'm sure you'll love it here!
"I hate the word homophobia. It's not a phobia. You are not scared. You are an asshole"



I won a bet with Kaspar
First name: Miguel
Posts: 508
Likes received: 154
Joined: 22nd April, 2017, 6:53 am
Country:
---
We have two Miguels now! YEEY!
Welcome to the forum buddy!
Proudly, the Captain of team Spirited Away
House Cup 2017
mattyk wrote:You are indeed all-round 100% certified awesome!

---



The Kind Moderator / Lochlan's cat enthusiast
First name: Kacper
Posts: 1392
Likes received: 328
Joined: 18th January, 2017, 5:50 pm
Location: Northern Poland, almost by the sea ey
Country:
---
Welcome to the forum, Migas xD There are quite a few of us who are also into politics and diplomacy; you should make a thread or reply to one in our Intellectual Discussion sub-forum.
We also have a chat room that gets pretty fun at times, so definitely stop by if you notice that it is active. Also, feel free to message me if you ever need help or have questions because I am highly established and respected. I hope you like the forum!




Pity

hotty & disgraced member
First name: Marcus
Posts: 3013
Likes received: 475
Joined: 19th July, 2015, 11:50 pm
Location: Apex, NC
Country:
---
Hey Miguel, welcome to the forum! I hope you enjoy it here, the community here is really great, so I hope you decide to stay
I'll find some real nice thing for my signature one day..



Lochlan

Member
First name: Lochlan
Posts: 348
Likes received: 44
Joined: 16th March, 2015, 12:43 pm
Location: Merseyside
Country:
---
Welcome to the forum Miguel! My experience with Portuguese guys called Miguel tells me
You're going to be amazing



Is shaking
First name: Ethan
Posts: 3978
Likes received: 634
Joined: 4th November, 2015, 3:49 am
Location: Brisbane, Australia
Country:
---
Welcome to the forum, Miguel! I hope you'll enjoy your stay here & you should visit the chat sometime so we can get to know eachother!



Sokol

Sokol The Cocks
Posts: 181
Likes received: 59
Joined: 3rd August, 2017, 8:55 am
Location: a hellhole
Country:
---
Welcome to the forum, Miguel. You're the second Portuguese I know from here. And he's also your namesake
I am interested as well in political science (science in general actually, but that's another topic haha). and diplomacy. I'll love to have a debate with you regarding the legalization of drugs, as it has sparked public outcry in my country and I am personally against it.
Nonetheless, feel yourself welcome and don't let my opinions trouble you
"Look on my works, ye mighty and despair".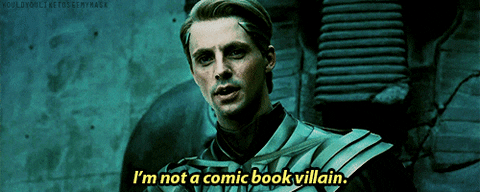 Ganymede

Prince of Princes
First name: Gonzalo
Posts: 106
Likes received: 20
Joined: 3rd June, 2016, 11:26 pm
Country:
---
Hey there, Migas


welcome to the forum!
now that's how you write a good introduction
if you need any help or advice with life or just browsing the forum you can send me a message and I'll help you the best I can
we're glad to have you on the forum



Moderator
First name: Kyler
Posts: 2673
Likes received: 411
Joined: 25th April, 2011, 10:25 pm
Location: vancouver
Country:
---
oh my GOD
portugese and and people from Belgium are truly taking over this place
welcome! that was some introduction. this place can get pretty political so I'm sure you'll fit in



Admin
First name: Jack
Posts: 9875
Likes received: 536
Joined: 12th June, 2012, 7:00 pm
Location: London
Country:
---
Well that's a rather lengthy intro. Welcome to the forum!



Moderator Emeriti
First name: Des
Posts: 10317
Likes received: 306
Joined: 16th September, 2013, 2:02 am
Country:
---
Welcome Miguel, I hope that you enjoy everything that the forum has to offer. Adyuto

New Member
Posts: 42
Likes received: 9
Joined: 3rd March, 2017, 10:25 pm
Location: United States
---
Welcome to the forum! pretty sure we've spoken in the chat already but this is a bit more formal ^^
Fear is a Fiction that limits Curiosity



Peekaboo

Member
First name: Jakob
Posts: 73
Likes received: 31
Joined: 10th April, 2017, 2:46 pm
Country:
---
---
Recently active
Users browsing this forum:
Baidu [Spider]
,
CommonCrawl [Bot]
and 15 guests