Hi
Hello, My name is Sophie. I am pansexual and transgender. I like to make new friends from the lgbtq community. I have discord curse and Skype. If you want to be friends with me you're all more welcome to message me any time. Gooday goodnight depending on where you live.
<3
EwUnicornieh

New Member
First name: Sophie
Posts: 1

Joined: 5th August, 2017, 4:14 pm
Country:
---
---
Hey there, Sophie
Our forum is a great way for you to be able to meet other LGBT+ people since we all pretty much provide advice and build friendship. We have a chat room that gets quite fun when it is active, so stop by if you can. Feel free to message me if you have any questions or need help as I am both established and respected. I hope you like the forum!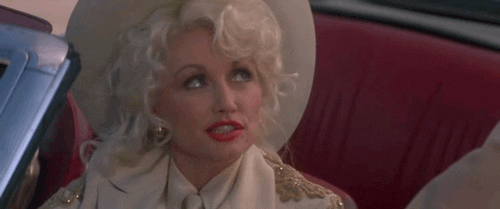 Dolly

hotty & country singer
Posts: 3303
Likes received: 665
Joined: 19th July, 2015, 11:50 pm
Location: Tennesee
Country:

Team: The Wild West
---
Hey Sophie! I hope you stay with us, you seem really nice from what I've seen on chat! If you plan on staying I suggest you fill this template out so we can get to know you a bit better
First name or nickname:
Age:
Orientation:
How did you find the site, and why did you sign up?:
Where do you live?:
Occupation/Studies:
Life goals:
In your free time you like to:
What are your talents?:
An interesting fact about you:
Your personal hero is...:
Your celebrity crush is...:
Your favourite movies are...:
Favourite TV shows/books/songs right now?:
What is your political philosophy or beliefs?:
Are you a follower of any religion?
Drinking, drugs or sobriety?:
What animal best represents you?:
Best thing about you?
Worst thing about you?
Tell us about your last 24 hours:[
A picture of you: (only if you feel comfortable, many users have never posted a picture, it certainly isn't expected!; but if so, use our image uploader if you like and paste the BBCode URL you're given:)
I'll find some real nice thing for my signature one day..



Lochlan

Member
First name: Lochlan
Posts: 463
Likes received: 56
Joined: 16th March, 2015, 12:43 pm
Location: Merseyside
Country:

Team: The Wild West
---
Welcome to the forum!
You should definitely fill the template Lochlan posted. Anyway, I'm sure you'll love it here!
"I hate the word homophobia. It's not a phobia. You are not scared. You are an asshole"



MCarr

I won a bet with Kaspar
First name: Miguel
Posts: 518
Likes received: 160
Joined: 22nd April, 2017, 6:53 am
Country:

Team: The Wild West
---
Welcome Soph! You should stop by at the chat so we can talk sometime
Vortex

:
Sokol is my favourite of da mods



Cucumber Fanatic
First name: Sokol
Posts: 694
Likes received: 180
Joined: 3rd August, 2017, 8:55 am
Location: on daddys dick
Country:

Team: The Wild West
---
Hey, nice to meet you, Sophie
I hope you'll like it here
Proudly, the Captain of team Spirited Away
House Cup 2017
mattyk wrote:You are indeed all-round 100% certified awesome!

---



The Kind Moderator / Year Cup Judge / Lochlan's cat enthusiast
First name: Kacper
Posts: 1841
Likes received: 446
Joined: 18th January, 2017, 5:50 pm
Location: Northern Poland, almost by the sea ey
Country:
---
hey Soph! We already met in chat, but welcome again to the forum



byter11

Member
Posts: 472
Likes received: 15
Joined: 11th August, 2011, 11:35 am

Team: The Far East
---
Hey Sophie!


welcome to the forum!
how are you doing today?
If you need any help or advice you can feel free to send me a message and I'll help the best I can
we're glad to have you here




Example

Moderator
First name: Kyler
Posts: 2837
Likes received: 460
Joined: 25th April, 2011, 10:25 pm
Location: vancouver
Country:
---
---
Recently active
Users browsing this forum: Amadeus,
CommonCrawl [Bot]
, Example,
Facebook [Bot]
, Grit_Snoopy, JPC, Kessler10039,
Majestic-12 [Bot]
,
Seznam [Bot]
and 181 guests