Hello :)
First name or nickname: beastie

Age: 16

Orientation: gay

How did you find the site, and why did you sign up?: I found this by luck as I was searching for some place to actually interact with other LGBT people my age.

Where do you live?: in the UK

Occupation/Studies: I work part time as a dishwasher and am beginning my A Levels

Life goals: study Biology at university and publish some of my writing

In your free time you like to: write poetry and prose, read, bake and go swimming

What are your talents?: my writing and learning languages

An interesting fact about you: I am teaching myself Japanese

Your personal hero is...: Hayao Miyazaki

Your celebrity crush is...: Tom Holland

Your favourite movies are...: Howl's Moving Castle and Spirited Away

Favourite TV shows/books/songs right now?: forever and always Doctor Who

What is your political philosophy or beliefs?: you should be open-minded and consider all sides and possibilities, but not all the time

Are you a follower of any religion?: no, but I do believe in a soul, sort of -- this is a weird thing for me to explain

Drinking, drugs or sobriety?: sobriety

What animal best represents you?: I'm not too sure but maybe a timid fox or owl?

Best thing about you?: determined, I guess. If I want something done then I'll do it.

Worst thing about you?: I'd say quite passive as I tend to just go with the flow and not stick up for myself.

Tell us about your last 24 hours: I thought it was quite nice; I went swimming and I also got paid today after work. Also ordered some ear piercings online which is something new I'm trying.

I hope I filled this in correctly. I wasn't too sure how much detail I should put into the answers. But it's nice to be on a site filled with other LGBT people and it'd be nice to make a friend or two!



beastie1

New Member
Posts: 15
Likes received: 12
Joined: 30th July, 2017, 5:55 pm
Country:
---
Hello, it's great to have you
Glad to see a fellow Whovian, what are your opinions on Jodie Whittaker?
Rwinter96

Member
First name: Ryan
Posts: 272
Likes received: 42
Joined: 4th March, 2017, 11:02 am
Country:
---
Hey there, beastie


welcome to the forum!

I love howl's moving castle studio ghibli is sooo perfect like no one comes close
im greedy i want more movies waa
if you need any help or advice on anything like using the site or maybe about life feel free to pm me and ill help the best I can
we're glad to have you here on the forum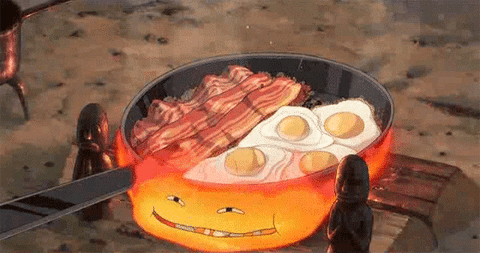 Moderator
First name: Kyler
Posts: 2877
Likes received: 509
Joined: 25th April, 2011, 10:25 pm
Location: vancouver
Country:
---
Hey Beastie, welcome to GTF!
Proudly, the Captain of team Spirited Away
House Cup 2017
---



Silently sucking dick
First name: Kacper
Posts: 2248
Likes received: 550
Joined: 18th January, 2017, 5:50 pm
Location: Northern Poland, almost by the sea ey
Country:
---
Welcome to the forum!
Everything that Studio Ghibli does is amazing. I actually did a marathon of all Hayao Miyazaki's movies last week
Anyway, you should try the chat, it's great for getting to know everyone. I'm sure you'll love it here!
"I hate the word homophobia. It's not a phobia. You are not scared. You are an asshole"



MCarr

I won a bet with Kaspar
First name: Miguel
Posts: 518
Likes received: 160
Joined: 22nd April, 2017, 6:53 am
Country:
---
Hey there, Beastie! How are you learning Japanese? It is a pretty difficult language, so it is quite impressive that you are taking up that challenge. You should visit our chat room whenever you notice that it is active because you can get to meet a lot of members there. Also, I am established and respected, so if you ever have any questions, I am only a few short clicks away. I hope you enjoy the forum.



Dolly

hotty & country singer
Posts: 3548
Likes received: 777
Joined: 19th July, 2015, 11:50 pm
Location: Tennesee
Country:
---
---
---
Recently active
Users browsing this forum:
Brandwatch [Bot]
,
CommonCrawl [Bot]
,
Internet Archive [Bot]
and 57 guests