hhheeeeeyyyyyyyyyyooooooo
Hello all,

I created my account long ago but never activated it till today.

I have too many straight friends and I don't go clubbing or bars (not old enough) so it's hard for me to make LGBTQ (or the other 99 gender options on facebook) friends. I tried Grindr but oh my -

.....Anyways,

First name: Amer (awh.merrrrr)
Nickname(s)?: doughnut have
Age: 20
Orientation: Portrait
Where you live: Dallas
Where you're from: Dallas
What you do (job, schooling, etc.): Gate agent & student
Dream Job: Commercial Airlines pilot
Religion (or lack thereof): Agnostic
Political philosophy: let's be honest, Mike Pence is pretty hot
Interests and hobbies: Flying, Plane Spotting, Boy Spotting, Traveling
Drinking, drugs or sobriety?: No drugs
Special talents: Road rage
Pet peeves: Eating with your mouth open
Personal hero: President Obama
Favourite real-life homosexual: myself
Favourite movies: doughnut have
Favourite TV shows: gays anatomy, homeland, scandal, designated survivor, suits
Favourite music: doughnut have
Favourite books: i'm reading fifty shades darker at the moment
Favourite food: doughnut have
A quote to live by: "For once you have tasted flight, you will walk the earth with your eyes turned skywards, for there you have been and there you will long to return." Leo. Da Vinci



aalawand

New Member
Posts: 4
Likes received: 2
Joined: 19th September, 2014, 9:56 pm
Country:
---
Welcome to the forum, Amer



Example

Moderator
First name: Kyler
Posts: 2836
Likes received: 460
Joined: 25th April, 2011, 10:25 pm
Location: vancouver
Country:
---
You seem interesting. Welcome to the fourm!



Moderator Emeriti
First name: Des
Posts: 10305
Likes received: 308
Joined: 16th September, 2013, 2:02 am
Country:
---
Welcome Amer! I'm questioning the Mike Pence bit somewhat....
House Cup 2016 - Team Westeros
House Cup 2017 - Team Lion King
Year Cup 2017/18 - The Far East
---



TheBrunswickian

Jesse4Admin2020
First name: Jesse
Posts: 3000
Likes received: 382
Joined: 30th January, 2014, 11:49 pm
Location: Melbourne
Country:

Team: The Far East
---
Welcome Amer!



Member of the Month
First name: Jack
Posts: 10160
Likes received: 676
Joined: 12th June, 2012, 7:00 pm
Location: London
Country:



---
I love everything about your introduction, Amer
It is a little weird that I fly into Dallas too. Anyways, welcome and feel free to check out the chat when it's active; you'll meet a lot of great people there. I am well established and respected, so you can PM me or a mod if you need help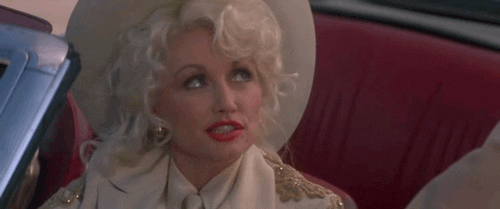 Dolly

hotty & country singer
Posts: 3300
Likes received: 664
Joined: 19th July, 2015, 11:50 pm
Location: Tennesee
Country:

Team: The Wild West
---
Welcome to the forum Amer!
JonathanT88 wrote:

Scottnesss

- You'll always be GTF's token narcissist, and don't let any newbie scum tell you differently. You're wonderful, and watching you destroy everyone around you with your sass is very satisfying.



scottnesss

I feel my User Title no longer defines me; please change xo
Posts: 608
Likes received: 108
Joined: 28th August, 2012, 4:14 pm
Location: Scotland
Country:

Team: The Far East
---
Hey Amer, welcome to GTF. It's a great place. I see we have a lot of similar interests, which is cool!



The Southern Moderator
First name: Tim
Posts: 3373
Likes received: 155
Joined: 21st July, 2012, 10:01 pm
Location: Melbourne
Country:
---
---
Recently active
Users browsing this forum:
Baidu [Spider]
,
CommonCrawl [Bot]
, JPC, MiddletonCabello and 69 guests