Introduction
First name: Jonathan
Nickname(s)? Jon, etc...
Age: 13
Orientation: Gay
How did you find the site? Browsing
Where you live: France
What you do (job, schooling, etc.): I go to school. (13)
Dream job: Physicist? maybe
Religion (or lack thereof): None
Political philosophy:
Interests and hobbies:
Drinking, drugs or sobriety?: (13)
Special talents: Science, English
Pet peeves: PD, or pedophile, in France is slang for gay.
Personal hero: ?
Favourite real-life homosexual: ?
Favourite movies: ?
Favourite TV shows: ?
Favourite singer: Eartha Kitt
Favourite books: Most of them
Favourite food: ?
A quote to live by: ?
Not very complete, sorry.
Jonathan112358

New Member
First name: Jonathan
Posts: 1

Joined: 5th March, 2017, 10:02 am
Country:
---
Bienvenue Jonathan au site GTFO! J'espere que tu t'amuseras bien ici!

Translation english:

Welcome Jonathan to GTFO! I hope you have fun here!



Lightboy

New Member
First name: Fady
Posts: 38
Likes received: 12
Joined: 25th January, 2017, 10:11 am
Location: Toronto, Canada / Middle East

Team: The Wild West
---
Hey (fellow) Jonathan!
Welcome to the forum.



Horny Jonathan of the Homosexual Intifada
First name: Jonathan (duh.)
Posts: 5172
Likes received: 574
Joined: 1st June, 2013, 1:19 pm
Location: Scottish Highlands
Country:

Team: The Wild West
---
Welcome to the forum and be sure to check out the chat
Hopefully, you don't have the same political philosophy as the other Jonathan. I am highly respected and established, so you can message me with any questions if you have any.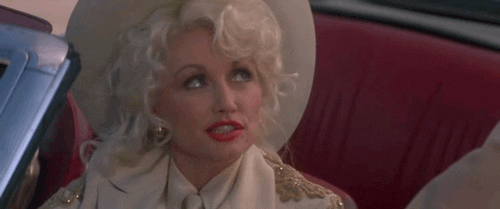 Dolly

hotty & country singer
Posts: 3117
Likes received: 531
Joined: 19th July, 2015, 11:50 pm
Location: Tennesee
Country:

Team: The Wild West
---
Welcome, monsieur! The fact that gays are compared to pedos in slang is sad, unfortunately it is the case here in Easter Europe too :x Anyway, hope you will like it here, join chat sometimes for some integration!
Proudly, the Captain of team Spirited Away
House Cup 2017
mattyk wrote:You are indeed all-round 100% certified awesome!

---



The Kind Moderator / Year Cup Judge / Lochlan's cat enthusiast
First name: Kacper
Posts: 1677
Likes received: 396
Joined: 18th January, 2017, 5:50 pm
Location: Northern Poland, almost by the sea ey
Country:
---
Welcome to the forum Jonathan, we've yet to have a good member with that name and I'm sure you'll change that xD
Twink enthusiast



Unseasoned Chicken

Is shaking
First name: Ethan
Posts: 3994
Likes received: 649
Joined: 4th November, 2015, 3:49 am
Location: Brisbane, Australia
Country:
---
Eartha Kitt



Moderator Emeriti
First name: Des
Posts: 10305
Likes received: 307
Joined: 16th September, 2013, 2:02 am
Country:
---
Welcome Jonathan! Please feel free to take the mantel of resident Jonathan, its about time for a change
House Cup 2016 - Team Westeros
House Cup 2017 - Team Lion King
Year Cup 2017/18 - The Far East
---



Data Collector, Community Ambassador
First name: Jesse
Posts: 2920
Likes received: 360
Joined: 30th January, 2014, 11:49 pm
Location: Melbourne
Country:
---
Hello Jon
welcome to the forum



Moderator
First name: Kyler
Posts: 2785
Likes received: 440
Joined: 25th April, 2011, 10:25 pm
Location: vancouver
Country:
---
---
Recently active
Users browsing this forum:
Ahrefs [Bot]
, Ashylon,
CommonCrawl [Bot]
, ireland, superdupergay,
Tim.
,
Trendiction [Bot]
and 64 guests