Reintroducing Myself
Hello, I hope this no one sees as attention seeking or whatever. I just wanted to change this as I feel I'm not the same person I was 7/8 months ago when I first joined this. Anyways, hiya I'm Adam and hope you like my re-introduction.

First name: Adam, I'm not too fond of my name by the way. But you can call me Adam I guess.
Age: 18, my aunt once asked if I felt old... yay!
Orientation: Bisexual
How did you find the site?: Long ago, someone showed it to me. I ended up checking it out, it's quite cool!
Where you live: Glasgow, Scotland
What you do (job, schooling, etc.): I'm a student, studying media.
Dream job: Singer, artist, blogger
Religion (or lack thereof): Spiritual
Political philosophy: Um lets not...
Interests and hobbies: Photography, I'm not too keen on writing stories unless it's song or poem style. Also watching people on YouTube do things better than me. I like drawing as well.
Drinking, drugs or sobriety?: I drink and smoke with friends. (I don't let anyone peer pressure me btw, I make my own decisions)
Special talents: My imagination that randomly gives me a surge of inspiration, other than that I can fit my leg behind my head and have a long breath underwater.
Pet peeves: Slow walkers,
Personal hero: Myself
Favourite real-life homosexual: Olly Alexander, Tove Lo, Connor Franta
Favourite movies: I still love The Hunger Games
Favourite TV shows: Homeland, The Man in The High Castle, Outlander
Favourite music: Tove Lo, Melanie Martinez, Halsey, Two Door Cinema Club & Years & Years
Favourite books: I can't say because I prefer to read shorter pieces of work (poems or articles) a whole book will probably kill me.
Favourite food: Still chocolate
A quote to live by: "Be your own kind of beautiful"



GreenSkye

New Member
First name: Adam
Posts: 9
Likes received: 1
Joined: 6th July, 2016, 7:27 pm
Location: Scotland
Country:
---
Welcome back
..
Member
Posts: 10360
Likes received: 877
Joined: 12th June, 2012, 7:00 pm
Location: Solar System
Country:
---
Pleasure to be reacquainted
House Cup 2016 - Team Westeros
House Cup 2017 - Team Lion King
Year Cup 2017/18 - The Far East
---



Lazarus
First name: Jesse
Posts: 3476
Likes received: 558
Joined: 30th January, 2014, 11:49 pm
Location: Poundtown
Country:
---
Ayyyy
And Olly Alexander is



Elemental Hero JudgeDes
First name: Des
Posts: 10874
Likes received: 357
Joined: 16th September, 2013, 2:02 am
Country:
---
Welcome back and you have good taste in TV shows. Man in the high castle is still a favourite of mine.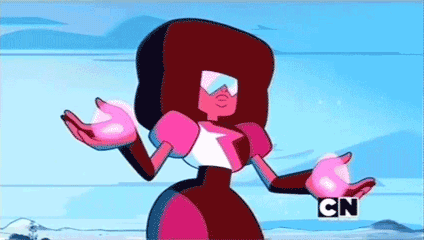 Take a moment to think of just Flexibility, love, and trust.



Jimjam

Frail and effeminate
Posts: 2199
Likes received: 60
Joined: 20th July, 2010, 5:25 pm
Location: Scotland!
Country:
---
Finally, someone else who likes The Man In The High Castle! Welcome back



Dolly

hotty & country singer
Posts: 3617
Likes received: 811
Joined: 19th July, 2015, 11:50 pm
Location: Tennesee
Country:
---
welcome welcome adam



Moderator
First name: Kyler
Posts: 2950
Likes received: 628
Joined: 25th April, 2011, 10:25 pm
Location: vancouver
Country:
---
Welcome back!
GreenSkye wrote:

Pet peeves: Slow walkers,
Someone who gets it!



Belgian Daddy
Posts: 6883
Likes received: 389
Joined: 15th February, 2011, 6:04 pm
Country:
---
---
Recently active
Users browsing this forum: Aleexxx,
Baidu [Spider]
,
CommonCrawl [Bot]
,
Mojeek [Bot]
,
Seznam [Bot]
and 34 guests