Hey
First name: Alex
Nickname: alexrr99
Age: 19
Orientation: gay
How did you find the site?: looked it up on google
Where you live: Regina, SK - Canada
What you do (job, schooling, etc.): school for now
Dream job: hmm maybe own a business
Religion (or lack thereof): Christian
Political philosophy: don't really have any
Interests and hobbies: long walks, music, hanging with friends and gym lol
Drinking, drugs or sobriety?: sobriety
Special talents: none
Pet peeves: dogs
Personal hero: zayn from 1 direction
Favourite real-life homosexual: none tbh
Favourite movies: rush hour
Favourite TV shows: don't really have any
Favourite music: pop but no favourite song
Favourite books: none really
Favourite food: Asian food or Italian :p
A quote to live by: YoLo lol
alexrr99

New Member
First name: Alex
Posts: 3

Joined: 11th February, 2017, 1:36 pm
Country:
---
Hey! Glad you introduced yourself. I loooooove Asian food. If you need help, just shoot me a message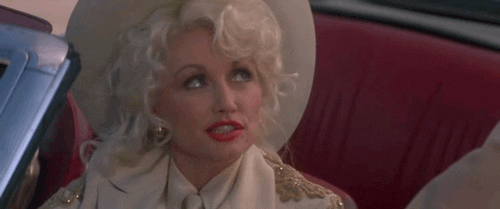 Dolly

hotty & country singer
Posts: 3302
Likes received: 665
Joined: 19th July, 2015, 11:50 pm
Location: Tennesee
Country:

Team: The Wild West
---
What kind of asian food? Asia's kind of a big place heh
And welcome
GTF House Cup 2016 - Team Middle Earth



freakism

Head tllt boy ¯\_(ツ)_/¯
First name: Harry
Posts: 504
Likes received: 132
Joined: 13th June, 2016, 12:44 pm
Country:

Team: The Far East
---
Welcome Alex! Jump on chat some time - promise we don't bite. Also chuck either me or the other Community Ambassadors a message if you need help (we're the ones in orange!).

Italian food is literally the best though
Last edited by TheBrunswickian on 11th February, 2017, 8:41 pm, edited 1 time in total.
House Cup 2016 - Team Westeros
House Cup 2017 - Team Lion King
Year Cup 2017/18 - The Far East
---



TheBrunswickian

Jesse4Admin2020
First name: Jesse
Posts: 3003
Likes received: 383
Joined: 30th January, 2014, 11:49 pm
Location: Melbourne
Country:

Team: The Far East
---
---
---
---
Recently active
Users browsing this forum: Amadeus,
Baidu [Spider]
,
CommonCrawl [Bot]
, Example,
Facebook [Bot]
, JPC, Michael15 and 173 guests