hi :)
Hi
Idk how to introduce myself so here is the form (thankyou gtf for having one!
)
First name: rather not say (sorry!)
Nickname(s)?: um.. is boring a nickname?
Age: 17
Orientation: Gay
How did you find the site?: Gooooooogle
Where you live: Somewhere in the UK
What you do (job, schooling, etc.): not sure atm
Dream job: no idea... maybe an Architect
Religion (or lack thereof): i'll go with lack thereof
Political philosophy: hmm... Democratic Monarchist?
Interests and hobbies: Transport, architecture, history,Vexillology
Drinking, drugs or sobriety?: sobriety
Special talents: People say i'm a good drawer i guess
Pet peeves: Ignorance maybe?
Personal hero: I dont really have one
Favourite real-life homosexual: Ian Mckellan
Favourite movies: Documentaries
(hence the boring)
Favourite TV shows: the Simpsons and Spongebob
Favourite music: Swing/Jazz... mostly the Puppini sisters!
Favourite books: Murder mysteries
Favourite food: Samosas are nice
A quote to live by:
A moth-eaten rag on a worm-eaten pole,
It does not look likely to stir a man's Soul,
'Tis the deeds that were done 'neath the moth-eaten rag,
When the pole was a staff, and the rag was a flag.
If you're going through hell, keep going.



CelticSky

Member
First name: Adam
Posts: 117
Likes received: 19
Joined: 5th February, 2017, 4:52 pm
Location: Lancashire
Country:
---
---
Welcome Celtic!!



-Brandon-

Army 4 Life
Posts: 551
Likes received: 23
Joined: 6th February, 2016, 11:52 am
Location: Nova Scotia
Country:

Team: The Wild West
---
Hey! Welcome to the forum
Feel free to hop on the chat if it's active; it can be fun.
Also, message me any time you want if you need help or have questions; I'm very respected here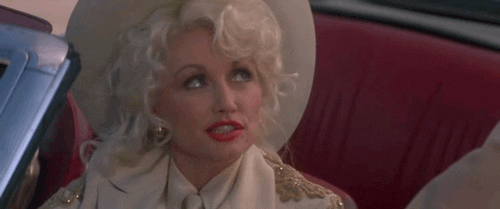 Dolly

hotty & country singer
Posts: 3117
Likes received: 531
Joined: 19th July, 2015, 11:50 pm
Location: Tennesee
Country:

Team: The Wild West
---
Welcome Celtic! Jump into chat some time, we don't bite! If you have any questions or want to talk, send me or the other Community Ambassadors a message (we're the ones in orange).

Murder mysteries ay? Who's your favourite author? I'm partial to a bit of Agatha Christie
House Cup 2016 - Team Westeros
House Cup 2017 - Team Lion King
Year Cup 2017/18 - The Far East
---



Data Collector, Community Ambassador
First name: Jesse
Posts: 2924
Likes received: 361
Joined: 30th January, 2014, 11:49 pm
Location: Melbourne
Country:
---
Welcome Celtic! Do stop by chat sometime
What would you mean by a democratic monarchist? The currentsystem, or something more advaced?
Hi, I'm George. Never met Me before?



George

Diaper Rash
First name: George
Posts: 1950
Likes received: 124
Joined: 11th December, 2012, 11:56 am
Location: Essex
Country:
---
Welcome to the forum!!
What areas of architecture and history are you interested in? I find both fascinating.
(I don't think documentaries could be described as 'boring'- reality is so much wilder than fiction!)
[6:50 PM] Flaggermus: muddy you cant just lynch people
[11:09 AM] TheWoahAlex: you can't lynch everyone!
[9:14 PM] Mestaris: MUDDY YOU CANT LYNCH PEOPLE. LYNCHING PEOPLE IS NOT A SOLUTION
[2:32 PM] Zefare: Muddy, you can't just lynch people!
[2:23 PM] bettasnail: you have a thing for lynching ppl don't you
[7:59 PM] AwesomeCDog: muddyyyyyyyyyyyyyyyyyyyyyyyyyyyyyyyy not everyone is ready and willing to hurt others
[9:42 PM] matiboi96: Lol rob you can't just order someone to amputate themselves!
[5:32 PM] Tyler: Fuck me sideways and call me grandma
[7:38 PM] Mestaris: your fetishes are worse than mine
Scherzy wrote:

wonderfully creative, awesomely cute, horribly funny, uncomfortably morbid, relatively fucked-up, and outright twisted



muddylegs

Coca-Cola Poster BOY
Posts: 4500
Likes received: 140
Joined: 18th August, 2014, 1:59 pm
Location: pylon jerusalem
---
---
Does your username reflect your location in the UK? Have I found a fellow Celt?!!!!?
(Welcome to the forum!
)



Horny Jonathan of the Homosexual Intifada
First name: Jonathan (duh.)
Posts: 5172
Likes received: 574
Joined: 1st June, 2013, 1:19 pm
Location: Scottish Highlands
Country:

Team: The Wild West
---
---
thanks for welcoming me!
your all so friendly!
ooh, favorite author? no doubt here
Agatha Christie for sure!
Hmm... well i have no idea .-. I'm not very political I guess xD
Most of them xD although i love the 1920's for history and either art deco or baroque for architecture
Sorry to disappoint you!
I wish i did though... although im still in the far north i guess xD
Thankyou all again for welcoming me!
If you're going through hell, keep going.



CelticSky

Member
First name: Adam
Posts: 117
Likes received: 19
Joined: 5th February, 2017, 4:52 pm
Location: Lancashire
Country:
---
---
Recently active
Users browsing this forum:
CommonCrawl [Bot]
, Gabe2119,
Google Web Preview [Bot]
, ItsMeJack,
Trendiction [Bot]
, wolbre04 and 61 guests