What's the last film you watched?
"Tropic thunder" - it's... interesting
Proudly, the Captain of team Spirited Away
House Cup 2017
mattyk wrote:You are indeed all-round 100% certified awesome!

---



The Kind Moderator / Lochlan's cat enthusiast
First name: Kacper
Posts: 1393
Likes received: 329
Joined: 18th January, 2017, 5:50 pm
Location: Northern Poland, almost by the sea ey
Country:
---
Weiner. About the ill-fated candidacy of Anthony Weiner for New York mayor. The level of access that he and Huma give the filmmaker is remarkable, and I am honestly astounded by how much they were allowed to see. There are two really brilliant moments that are just so embarrassing that any smart person running for office would never have allowed on camera.
House Cup 2016 - Team Westeros
House Cup 2017 - Team Lion King
---



Data Collector, Community Ambassador
First name: Jesse
Posts: 2829
Likes received: 338
Joined: 30th January, 2014, 11:49 pm
Location: Melbourne
Country:
---
I eventually watched
Get Out
with my best friend and I must admit it's the best psychological horror film I've ever seen. I had never felt such a strong feeling of suffocation in front of a screen (even stronger than Black Mirror's "White Bear"). It's thought-provoking and awkwardly funny (a lot of sour laughter). My best friend is mixed-race, so watching it with her was a rather traumatic experience.
I'd give it a
10/10
!
"Just get them young and treat them rough." - Dorothy Parker



bitterberry

New Member
First name: Baptiste
Posts: 43
Likes received: 24
Joined: 23rd July, 2017, 6:07 pm
Country:
---
Chriskali wrote:I watched

What to expect when you're expecting

with mary for the first time because she loves that movie! it was very cute and i enjoyed it a lot tbh

8.5/10
hahahah we watched the back-up plan not wtewye but theyre similar so i get it



mvmaree9

Member of the Month

First name: Mary
Posts: 20
Likes received: 18
Joined: 28th July, 2017, 11:29 pm
Location: MA
Country:
---
Valerian and the city of a thousand planets. I'm probably gonna watch the dark tower next Tuesday
(un)creative

Member
First name: André
Posts: 69
Likes received: 16
Joined: 16th August, 2017, 10:27 am
Country:
---
Maurice

(1987)
It's such a goddammed beautiful, moving film. The soundtrack is also top notch.
Two men meet each other at Cambridge in the Edwardian era and fall in love, then more stuff happens but I don't want to spoil it! It's adapted from E.M. Forster's slightly secret novel
Maurice
which was published in 1971, posthumously.
It has a ridiculously dashing young Hugh Grant, as well as a young Rupert Graves.
My favourite homosexual is a homosexual in Edwardian dress.
(EDIT: I've just realised all three films I've put in here have supposedly happy endings that are actually kind of sad)
Last edited by
freakism
on 17th August, 2017, 6:10 pm, edited 1 time in total.
GTF House Cup 2016 - Team Middle Earth



Head tllt boy ¯\_(ツ)_/¯
First name: Harry
Posts: 502
Likes received: 126
Joined: 13th June, 2016, 12:44 pm
Country:
---
Two Days, One Night
Belgian movie in which a woman has to convince her co-workers to give up their bonuses in order that she can keep her job (after the bosses realise she is unnecessary if the others work slightly longer hours). Most of her co-workers are similarly financially challenged, and need the bonus. ---insert drama---
Super-realism, no music, basically just follows this mentally ill woman around the shabby industrial heart of Wallonia while she has the same, soul-destroying conversation with each of her colleagues. Somehow, it's amazing, and I must confess to having had a little cry.



Horny Jonathan of the Homosexual Intifada
First name: Jonathan (duh.)
Posts: 4875
Likes received: 391
Joined: 1st June, 2013, 1:19 pm
Location: Scottish Highlands
Country:
---
I re-watched "The Normal Heart" a few days ago. Mainly because there was Matt Bomer in it but it was an amazing movie after all, even though the ending wasn't a really happy one. It was more heartbreaking, but it's amazing to see a movie that's about fighting for a good cause.



Abdeltyf

Formerly "Winpartium"
First name: Abdeltyf
Posts: 149
Likes received: 25
Joined: 3rd July, 2017, 3:31 pm
Location: Not in the desert
Country:
---
All these great cultural movies...
aaand i watched kungfupanda 3 :/
the baby pandas flying out the window is too cute though!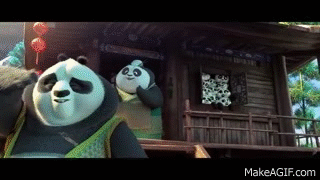 If you're going through hell, keep going.



CelticSky

Member
Posts: 71
Likes received: 14
Joined: 5th February, 2017, 4:52 pm
Location: Manchester
Country:
---
---
Recently active
Users browsing this forum:
CommonCrawl [Bot]
,
Yahoo [Bot]
and 5 guests