bad boy school moments
I wanna hear about your iconic school day stories
I love hearing stories of times people got in lots of trouble for doing something bad
so spill the beans



Example

Moderator
First name: Kyler
Posts: 2836
Likes received: 460
Joined: 25th April, 2011, 10:25 pm
Location: vancouver
Country:
---
Emptying someones backpack on the floor for stealing my Charizard card
Bitch deserved it



wolbre04

Not the Serial Killer
First name: Brennan
Posts: 512
Likes received: 84
Joined: 1st November, 2017, 7:04 pm
Location: The Great White North (Minnesota)
Country:

Team: The Wild West
---
So there was these 3 buff guys that looked like they went to the gym everyday and did steroids. I used to stalk them a lot, so once I managed to get a pic of them together but unfortunately for me they saw me at the same moment. I litt went all The Flash and darted to the doors to escape them, even dropped my backpack, but they caught me and forced me to delete the picture.
"I am one with the Force. The Force is with me"
― Chirrut Îmwe



Nostalgia

Controversial
First name: Miguel
Posts: 450
Likes received: 5
Joined: 14th February, 2016, 3:51 pm
Country:
---
this kid was irritating me so i took his glasses and broke them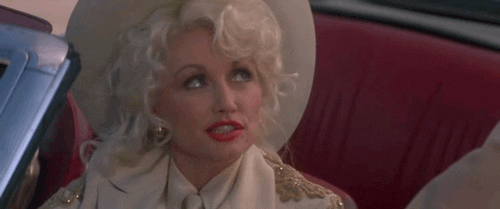 Dolly

hotty & country singer
Posts: 3300
Likes received: 664
Joined: 19th July, 2015, 11:50 pm
Location: Tennesee
Country:

Team: The Wild West
---
I was a bad boy back in early middle school and primary school and that's all that happened:

-I unintentionally broke a teacher's nose but she was a bitch to me anyways.
-I bit someone till they bled because they kept calling me names.
-I threw a pebble at someone because he made fun of my personality for weeks.
-I spread rumors about my middle school bully who bullied the heck out of me. The entire class turned against him.

I think there was more but I don't remember so much, it was middle school anyways, I was a bad kid but that changed at the end of grade 8.



Lightboy

Compulsive Hugger
First name: Fady
Posts: 152
Likes received: 38
Joined: 25th January, 2017, 10:11 am
Location: On Earth

Team: The Wild West
---
Well, I was a good kid... The most trouble I ever got into was when I was 16 and my parents read my journal (okay, yes, it was a diary. You can stop laughing). Anyway, my parents literally took it out of my hands and read it while I pleaded (while crying I think, lol) for them not to. That was the day they found out I was gay and had a crush on one of my friends. They were not okay with that. I was forbidden to talk to that guy ever again, and, since he lived out of state and I could only talk and FaceTime him with my phone, they took that away for months (and only gave it back with software that tracks everything I do on it so that they could see if I texted him again). They also forced me to do what they called "at home therapy sessions", which basically consisted of my dad sitting down with me every two weeks and ranting to me for two hours about how I wasn't actually gay and how wrong being gay is, and occasionally watching podcasts of preachers explaining how I can "pray away the gay". Yeah, it didn't work. The only thing they actually accomplished was successfully sending me into a depressive spiral (with a couple failed suicide attempts). And, needless to say, I don't trust them whatsoever anymore. I'm a lot better these days since I am in college and no longer living at home, but I have yet to come out to them and tell them their super helpful "therapy" didn't do anything beneficial. I'm slightly hoping they'll react better if I can snag a decent boyfriend and just casually do it that way



Wayde

A Witty User Title™
First name: Wayde
Posts: 127
Likes received: 26
Joined: 28th August, 2017, 4:21 pm
Country:

Team: The Far East
---
---
Recently active
Users browsing this forum:
Ahrefs [Bot]
, Calcifer,
CommonCrawl [Bot]
, George,
Google Web Preview [Bot]
, ItsMeJack,
JonathanT88
,
Linkdex [Bot]
, Mcmmigas, Rwinter96,
Seznam [Bot]
,
Tim.
,
Twitter [Bot]
,
Woollyhoolly
and 195 guests