Do you introduce your boyfriend to your friends?(str guys)
I am asking the question to gay males. Do you introduce your boyfriend to your
straight guy
friends? Do you show affection to your boyfriend when you are with your straight guy friends?
aldwych

New Member
First name: deniz
Posts: 12

Joined: 25th October, 2016, 7:00 pm
Country:
---
Uh sure if I hang out around them a lot. Not if they would be weird about it, though.



Elemental Hero JudgeDes
First name: Des
Posts: 10689
Likes received: 326
Joined: 16th September, 2013, 2:02 am
Country:
---
What boyfriend?
I don't have one as of right now, but if I had, I think I would be comfortable with introducing him and being casual with him around my friends. They are mostly tolerant and I'm out to them, so that would be no problem, they wouldn't care.
HOWEVER, I would not show affection for him in public. I live in a place where being openly gay in some parts of the town on the wrong time, might get you killed basically
Aaaand Im not keen on being stabbed, no thanks.
Proudly, the Captain of team Spirited Away
House Cup 2017
---



Silently sucking dick
First name: Kacper
Posts: 2247
Likes received: 550
Joined: 18th January, 2017, 5:50 pm
Location: Northern Poland, almost by the sea ey
Country:
---
Yea I did and I definitely would, my guy friends always want to meet whoever I'm seeing, and they're always super chill about it.
It definitely depends on who your friends are tho, if they're cool with you being gay I'd assume they'd be cool with meeting your significant other. And with affection, I only show as much as affection as I'd feel comfortable with my friends showing with their girlfriends. PDA can be super uncomfortable so the most I ever do would be holding hands or stealing a quick kiss preferably if no one was looking.
Liam

The Fake Cheesy, Sexual Exhibitionist Canadian
First name: Liam
Posts: 1858
Likes received: 38
Joined: 28th November, 2015, 11:38 pm
Location: Minneapolis
---
A boyfriend?
Haha, but yeah, I probably would introduce a male significant other because, if we are friends, there is a good chance that they would already be supportive enough to be comfortable around a couple. However, I do think making out and being intimate in public makes everyone uncomfortable no matter the sexual orientation.



Dolly

hotty & country singer
Posts: 3547
Likes received: 774
Joined: 19th July, 2015, 11:50 pm
Location: Tennesee
Country:
---
Hi!
Well it depends on your friends, just like what Liam said. You don't want to get your boyfriend to hang out with the guy who accepts you're gay just because you know him from kindergarten or something. Also, you should ask your boyfriend carefully first; there are a lot of inside jokes between straight guys and i don't know yours but your boyfriend may or may not get really uneasy or "left out". Maybe he doesn't enjoy hanging out with any straight guy? Try to show just enough affection. Just be yourself and make sure you all have a great time!



Abdeltyf

Member
First name: Abdeltyf
Posts: 162
Likes received: 26
Joined: 3rd July, 2017, 3:31 pm
---
Well, if I had one, It would depend a lot on if he wanted to be introduced. I'm sure my friends would be totally cool with it, but I wouldn't want to make him uncomfortable. I think hand holding, hugging, and quick kissing is okay to show in public, but making out in front of everyone would be awkward for any couple in general, never mind their orientation.
Look I finally got a profile picture



c70

Member
First name: Thomas
Posts: 198
Likes received: 21
Joined: 19th April, 2016, 10:09 pm
Country:
---
nope seing i dont have one ...pathetic i know



totally_not_xavier

New Member
Posts: 11
Likes received: 1
Joined: 30th August, 2017, 9:22 am
Country:
---
Trying to find said boyfriend like: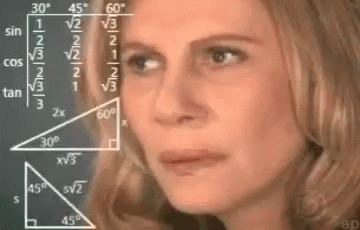 In all seriousness, I don't really have any guy friends. I know like maybe one guy I talk to regulalry, haha. My best friend is a girl, as are all the other members of the loose friend-group that I talk to. I always related more to friendships with girls I guess, and haven't had a good guy friend in years since the last one moved across the country



Wayde

A Witty User Title™
First name: Wayde
Posts: 135
Likes received: 30
Joined: 28th August, 2017, 4:21 pm
Country:
---



Cucumber Fanatic
First name: Sokol
Posts: 1049
Likes received: 258
Joined: 3rd August, 2017, 8:55 am
Country:
---
---
Recently active
Users browsing this forum:
CommonCrawl [Bot]
,
Exabot [Bot]
,
Linkdex [Bot]
,
Yandex [Bot]
and 310 guests