This is who I am
..The real me isn't nice, it's full of rage and hatred. I destroyed my friendship because I thought it would be entertaining watching someone self-destruct. I also been like this. I wanted to watch the world burn. It was always been a fantasy of mine to an evil witch who destroy love and relationships. This is who I am.
insaneanimalhoarder

The Effete Weaver
Posts: 854

Joined: 11th May, 2011, 12:46 am
---



Togetik

Member
Posts: 546
Likes received: 82
Joined: 5th February, 2016, 11:24 pm
Country:
---
And do you want to change it or not really?
Proudly, the Captain of team Spirited Away
House Cup 2017
mattyk wrote:You are indeed all-round 100% certified awesome!

---



The Kind Moderator / Year Cup Judge / Lochlan's cat enthusiast
First name: Kacper
Posts: 1851
Likes received: 446
Joined: 18th January, 2017, 5:50 pm
Location: Northern Poland, almost by the sea ey
Country:
---
well at least that means someones excited about a trump presidency



Scherzy

Community Ambassador
First name: Aiden
Posts: 1613
Likes received: 182
Joined: 4th February, 2016, 12:22 am
Location: New York
Country:

Team: The Wild West
---
No one cares.
Ebsy wrote:Leave it to losers on Twitter to complain about being pandered to. You're supposed to complain when someone panders to others, not to you.

[4:46 AM] Saint Drogo: Also, you've got a strangely appealing asshole. I'll give you that much.
[6:03 AM] Pity: Omg... stop making me sound like a racist idiot
[4:51 AM] Scherzy: jerk off to clinton in the safety of your own bedroom luv
[2:56 PM] Saint Drogo: Literally let me use my cock as a paintbrush and my unborn children as paint.



Vortex

Daddysir
First name: Da'Neil Boxley
Posts: 9064
Likes received: 301
Joined: 28th August, 2008, 2:43 pm
Location: Kentucky
Country:

Team: The Wild West
---
Vortex wrote:No one cares.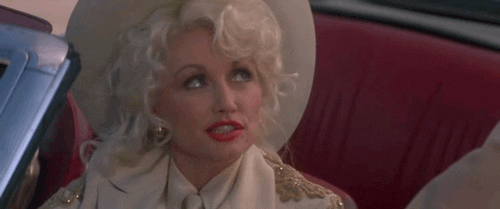 Dolly

hotty & country singer
Posts: 3308
Likes received: 665
Joined: 19th July, 2015, 11:50 pm
Location: Tennesee
Country:

Team: The Wild West
---
Vortex wrote:No one cares.

Speak for yourself
hellojwt wrote:he fiber poibts of ssarcasm wit and irony are wasted on your single brain cellt

Isaac wrote:ruined ones are by far the best




Oigo

Really nigga?
Posts: 6789
Likes received: 23
Joined: 31st October, 2009, 7:48 pm
Location: Da Souf
Country:
---
---
Recently active
Users browsing this forum:
Ahrefs [Bot]
, aldwych,
Alexa [Bot]
,
Bing [Bot]
, Calcifer,
CommonCrawl [Bot]
,
DotNetDotCom.org [Bot]
,
Google Web Preview [Bot]
,
Java1 [Bot]
, Mcmmigas, Michael15,
Yahoo [Bot]
and 731 guests